The Gilera Saturno 500 is a niche small motorbike with fantastic handling, looks and sound. This Red Mono doesn't have much punch, but it's a great bike for anyone who wants to learn how to ride into corners fast.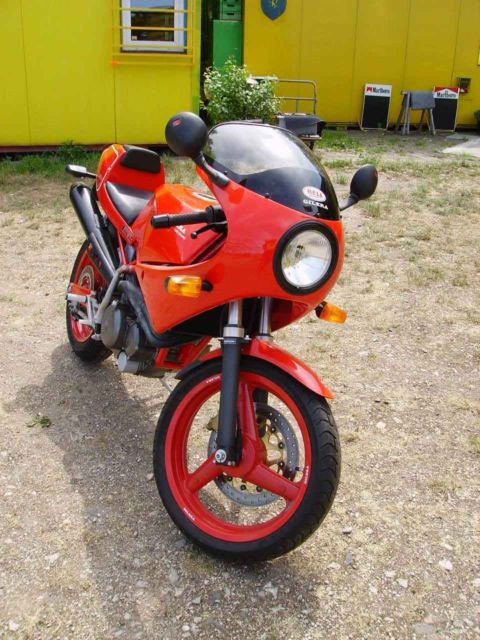 Nothing is happening below about 6000 rpm. My recommended riding style is this:
1) go through the gears until you hit 4th or 5th (top gear for this model)
2) pin the throttle and try to keep momentum as much as possible
3) limit the use of brakes and gearbox
4) lean it, lean it, lean it…
Provided you have fresh rubber fitted, the Saturno is a very sharp and light-handling true sport bike. The more corners are in your way, the more fun it will be. The front brake is from a Ducati 851. The single wide disc is very powerful.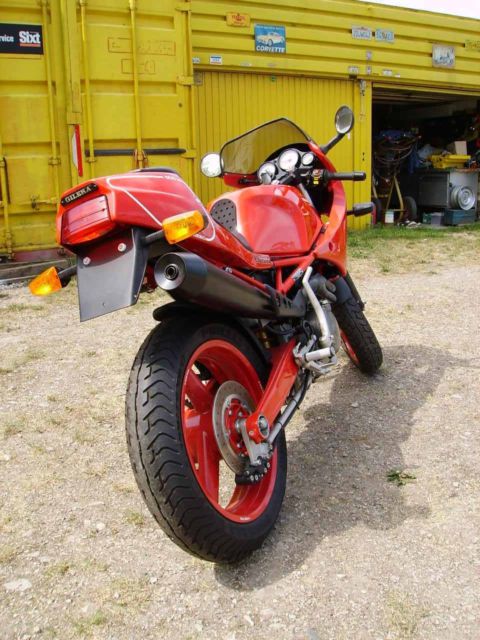 The seating position is such, that you lie on the bike horizontally with your head naturally tucked within the tall and ample front windscreen. The sound coming from the 2 in 1 Lanfranconi exhaust is classic single cylinder low frequency booming.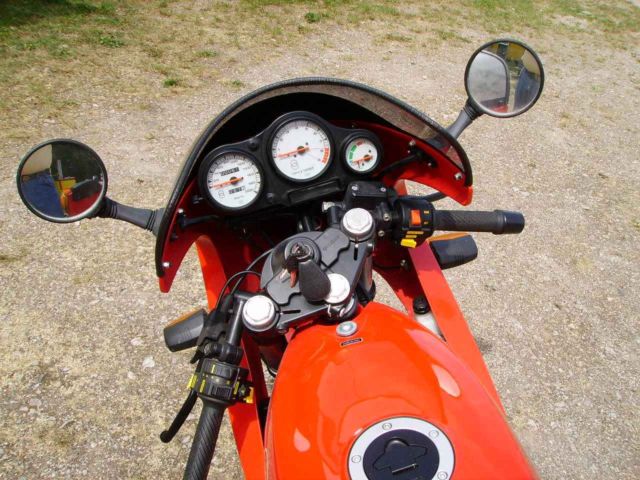 It also makes a decent level of noise in stock condition, so no need to look for any aftermarket pipes. At a starting price of 8500 EUR, it reflects the rarity of the bike itself and the very low mileage of just 60km.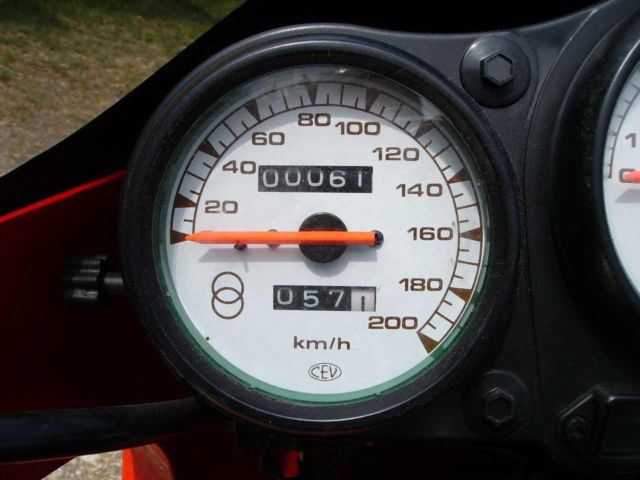 The bike is basically new, even though a few scratches are visible on the exhaust manifolds and some corrosion on the rear sprocket and chain. On the other hand, I have never seen such clean rims on other Saturnos. The red paint of these, tend to fade quite easily when exposed to sun.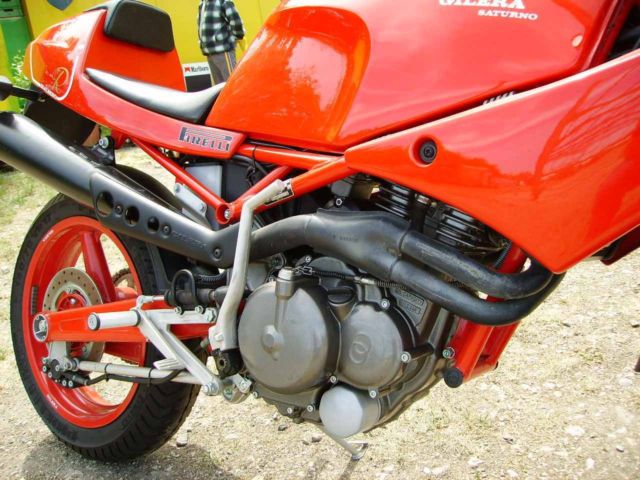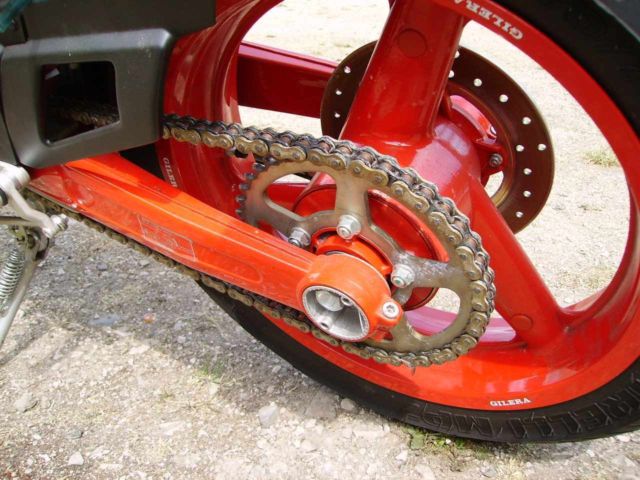 Here is what the seller says:
Hello I am selling the bike for a friend of her husband
it is a collector's item, a Piaggio Gilera Saturno, it has never been approved
The letter has no entry on the odometer are 61 kilometers so a real collector's item
The exhibition of the letter was held on 21.04.1989.
The vehicle can be inspected by appointment Tel 0172-8637784
Please also write or call with any questions.
I reserve the right to terminate the Offer at a prior sale.
The zip code for a collection of the vehicle is 91487

There is a private sale without warranty – Warranty and Returns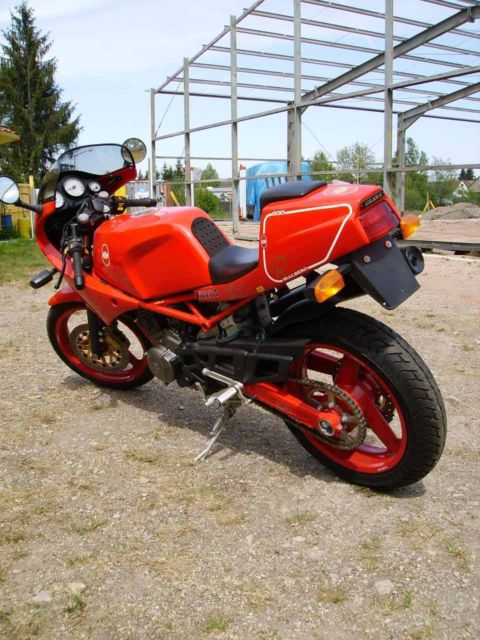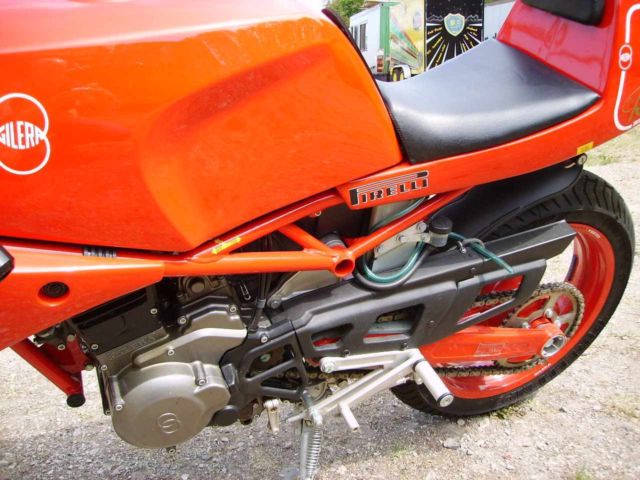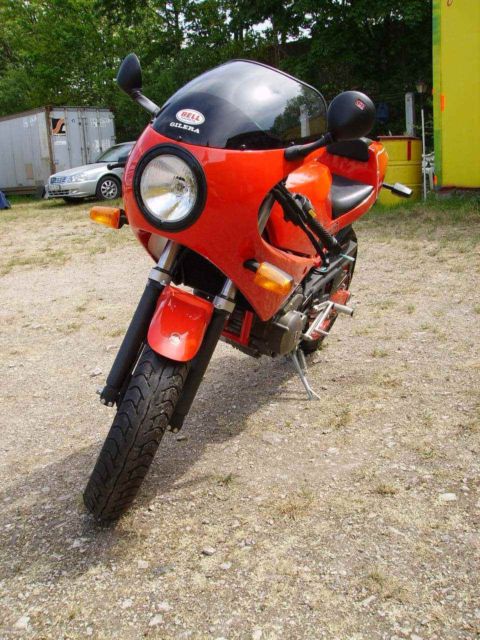 Make sure to replace the timing belt before going for the first spin.
Claudio