The Gilera Saturno ranks second in my all time favorite single cylinder sport bikes and it ranks number one in the road legal category .-)
This is the third model we have covered this year and the second one spotted in Switzerland. This time French is the language of choice when you'll get in touch with the seller based in Lausanne. The sample below seems to be in absolute top conditions and very well taken care of.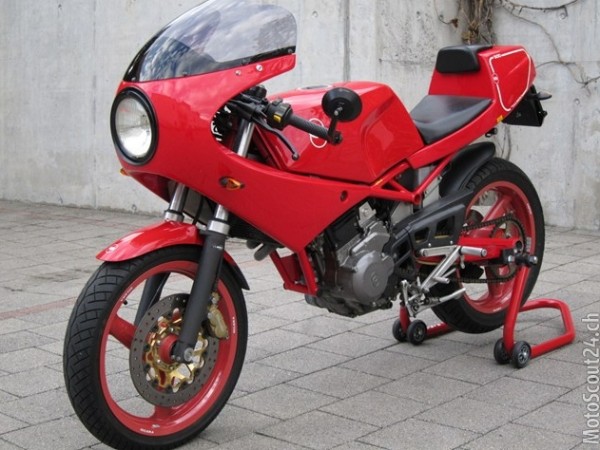 This featherweight single-seater promises a huge amount of fun with its 45 horsepower at the rear wheel with just 145kg. Add to that the fantastic retro looks, some fine components such as the Brembo Serie Oro front disc caliper, the single high side exhaust and the exquisite red paint color combination and there you have a truly original piece of Italian exotica at its best.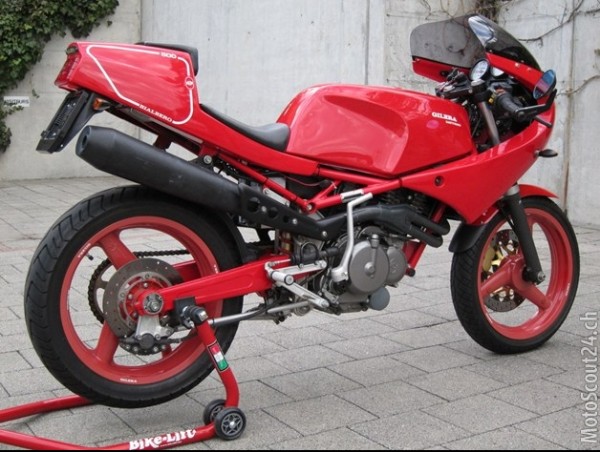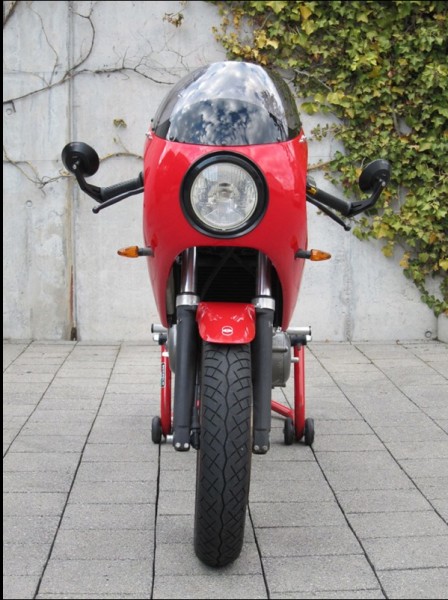 Inspired by the Japanese importer who wanted a smaller capacity sport bike that was easier to import and sell in the local market, Gilera was intrigued and decided to put it into a small and quite limited production. The sample here is from 1990 and it has 11.500 km.
According to the seller (see original text below in French), this bike has never been raced, it has a new timing belt, battery and more importantly it had all bearings and motor seals replaced for a cost of value of $1000. In addition it is fitted with some fine looking accessories such as the Rizoma end bar rear mirrors and the smaller turn light, fitting well with the overall style of the bike (we all hate those huge squared original turn lights typical of bikes registered in those years). And did I mention you get the rear stand included in the price. Well, I guess this is really the last detail you care about. Concerning the price, about $7000, this seems in line with the previous Swiss find even though the condition and maintenance of this model make it even more attractive.
From the seller:
Model très rare, pour collectionneur ou amateur de circuits, expertisée du jour.
Performante (180km/h), grandes qualités routières (légère et facile à piloter), frein Brembo Serie Or, fourche marzocchi
Pneus neufs Bridgestone BT-003 RS Racing Street, courroie de distribution neuve, batterie neuve, roue libre neuve, grande révision effectuée (changement de tous les joints et roulements moteur CHF 1'200), rétroviseurs RIZOMA class retro, petits clignotants, béquille de stand arrière.
Permis A Motocycles d'une puissance maximale de 25 kW et un rapport puissance/poids maximal de 0.16 kW/kg
JAMAIS UTILISEE SUR CIRCUIT !!!
Bien que homolguée en Suisse en 34 chevaux, elle dispose d'origne 45 chevaux à la roue.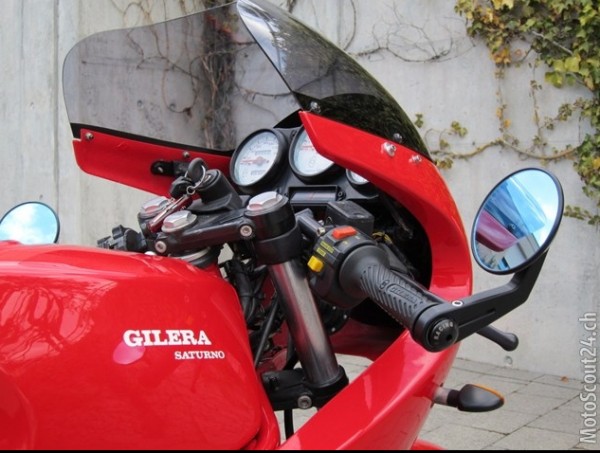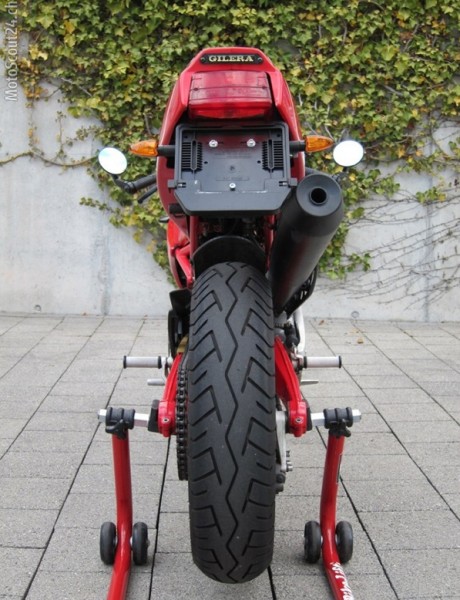 Enough words for this truly original sport bike. If you want to take it to next step here's the useful link and info (fixed price private ad):
Enjoy,
Claudio