For Sale: Cagiva Alazzurra 650
The Cagiva Alazzurra fits into the category of relatively rare, but does not always fit into the category of well loved. In the day they were as close as you could get to a legally imported, street Ducati. But adoption was low and Cagiva eventually removed the brand from the US shores in favor of Ducati. What we have here is the leftover orphan.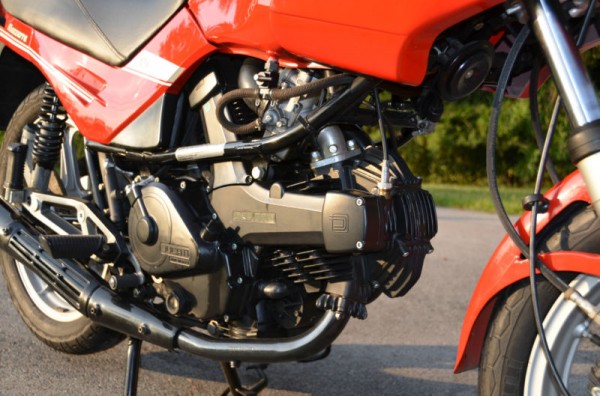 From the seller:
When I bought this Cagiva a year ago, it had never been started and the odometer showed two miles. It had been in a museum, stored in climate-controlled conditions. It had never been titled and was on its original MSO. I thought that it was time to "liberate" it, so I changed the oil and filter,put a new sealed battery in it, changed the timing belts, rebuilt the stuck master cylinders, and replaced the cracked windscreen. She fired right up after her 27 year slumber! I then put 256 highly enjoyable miles on this great bike, following the break-in procedure as set out in the owner's manual. I did not even change the original Pirelli Phantom tires since there are no cracks showing. I do recommend that you put new tires on it before you do any serious riding. On the minus side, the left petcock leaks in the "on" position, there is a small wrinkled paint area on the fairing where some brake fluid dripped, and one of the ridiculous rear turn signals has broken off (you would be replacing these silly things with shorter stalk versions anyway).

The bike is a joy to ride with a comfortable, humane riding position. The handling is top-notch as you would expect of any Ducati. The engine is torquey, smooth, and has that soul-stirring Ducati sound. The trans and clutch work well, as do the brakes. All in a package that is small and light enough to make it a joy for everyday use. If you do your research, you will find that the Alazzurra was the ultimate development of the Ducati Pantah line, built after the Cagiva takeover of Ducati in 1983. As such it is the most refined and developed Pantah. Most agree that the fit and finish and overall quality was improved. Think about this: buying this bike has all the advantages of having a new un-worn bike, but without the penalty of plummeting depreciation. You can ride it and watch the value go up over the years.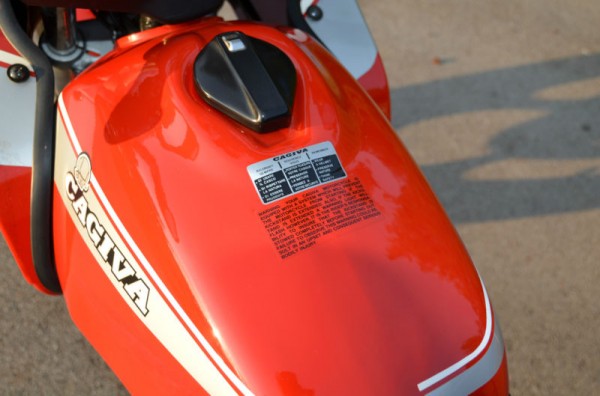 If you don't expect class leading exclusivity or performance, the Alazzurra is a nice bike. It is not an outstanding model by most counts, but with a decent seating position, a nice L-twin rumble and above average componentry it is still a relevant bike. If you don't expect it to go – or go up in value – like an RC30 you might find this to be a real jewel.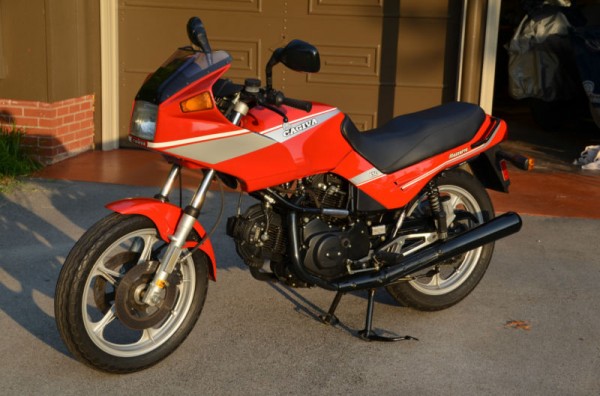 This auction is going on right now with a fair amount of bidding. I would guess that there are not many "near new" Alazzurra's left in the country, making this one a pretty interesting find. The current bid is at $3,050, with a reserve still in place. Generally these are $6,500-ish machines in great condition, but I would expect this to place higher than most given the miles. Check it out here and good luck to the bidders and the seller!
MI