For Sale: 1999 Aprilia RS125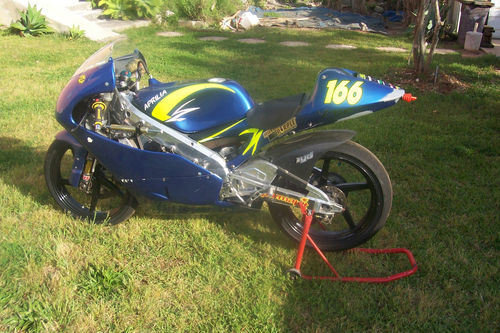 With apologies for the pun in the title (hey – it's the weekend!), this little RS125 really looks like a fun track-day weapon – or an all-out assault on whatever local racing class will let you in. Yes, it is located in Bermuda. Do they even have a race track over there? Thanks to the fine folks over at the Bermuda Motorcycle Racing Club, I learned that the answer to the question is YES! They race at Bermuda Motorsports Park.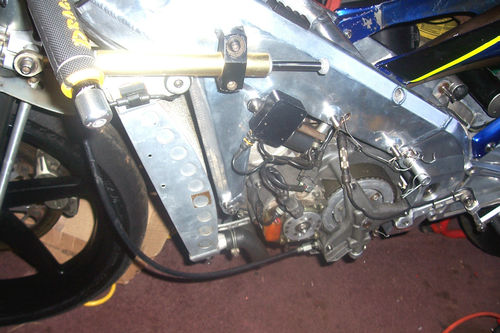 For the smaller or stature, this Ape is a nice alternative to the Honda 125s that are traditional fare in the smaller classes. Sure, it is not exactly right around the corner from anyone located in the U.S., but such a small package shouldn't be THAT expensive to ship to the States… right? Any shipping experts out there ready to share some knowledge?
From the seller:
Here is a very good full race VERY FAST Aprilla RS 125 CC motorcycle for sale in very good condition, and ready to race , with Extras listed below:

3, sets extra farrings
1, tuned race power valve cylinder
2, new stock cylinders
3, race head cups
Extra rear sprockets 38 – 45
Extra front sprockets 18 – 23
Extra marchanizi race wheels wets
Extra front Brenbo break peds
Onboard computer with 3 ignition curves
Handheld computer for Curve setting
2, quick change onboard batterys
Battery Charger
Extra engine case with crank and rotary valve
Engine is in Race ready condition with all new seals and bearrings
5, new race pistons
Extra Racepipe x chamber
Back to the Bermuda connection. Check out this great video from the BMRC highlighting one of their race days. Looks like a fun small-bore motorcycle and kart track combo. Be sure and look for the foot-dragger amidst all of the 125s!
This auction is on right now and the price is relatively steep: a starting bid of $9k with reserve, and a BIN set at $15,000. Nobody ever said racing was cheap, but these Aprilias are known to be race winnners – since its debut in 1991 the RS125 (and rebranded derivatives of Gilera and Derbi) have won at least 10 championships. That is a pretty good pedigree!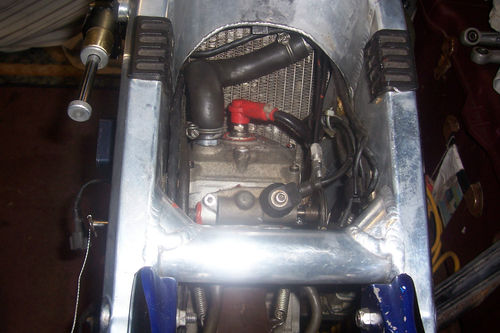 For your chance to check out all the photos and info and place your own bid on this racetrack scalpel, click the link and jump over to the auction. Good Luck!!
MI