Who Needs Forks?  1992 Bimota Tesi 1D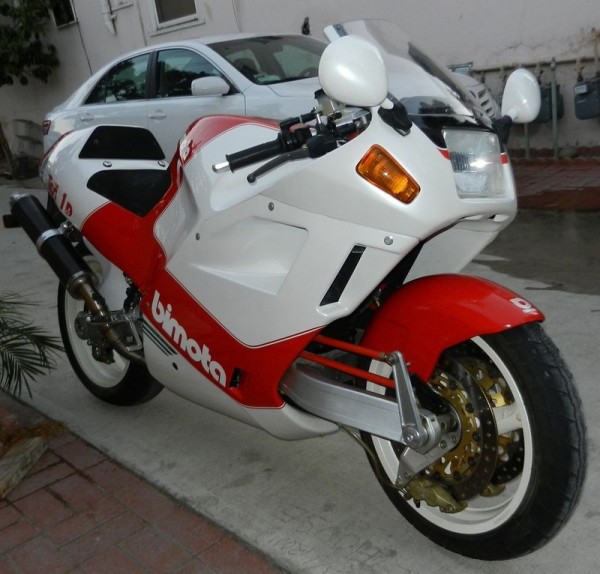 Well, here is another one for the engineering geeks in all of us.  If you've followed RSBFS for a little while you may have noticed Tesi's appear for sale on a  regular basis.  Kind of surprising for such a limited production run bike.  One other thing I've noticed is they rarely are for sale from private parties.  I'm not saying there is a conspiracy, just kind of strange.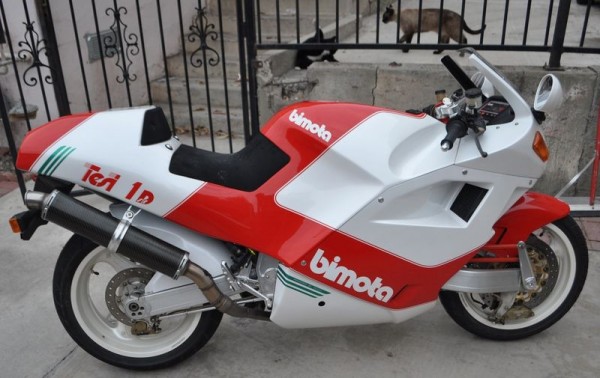 Now this little lady is for sale from a private seller.  The auction states, " Only 375 miles showing, not sure if original".  That statement along with other auctions I've seen from the seller makes me believe these are bikes that are being bought at auction and resold.  From seeing enough Bimota listing I know Bimota owners know every last mile on their bikes.  There is nothing wrong with buying an auctioned bike but I think they should be advertised as so.  I would venture to guess a bike being auctioned  may not be as nicely cared for as most.  They could just be turning bikes as well but I do not believe they are from a private collection.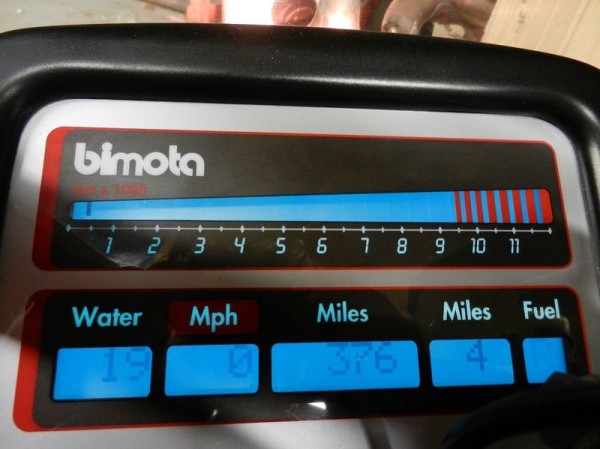 This Tesi has a sick tach/speedo unit (it does not register past 2000rpm) and is apparently missing a radiator fan.  Hmmmmmm.  Are early Tesi's known for electrical woes?
The stock Marzoochi suspension front and rear has been replaced with Ohlins units.  Nice upgrade.  I have my doubts about the mileage on this bike but it sure does look low mile from the lack of grime underneath.  Maybe I'm wrong.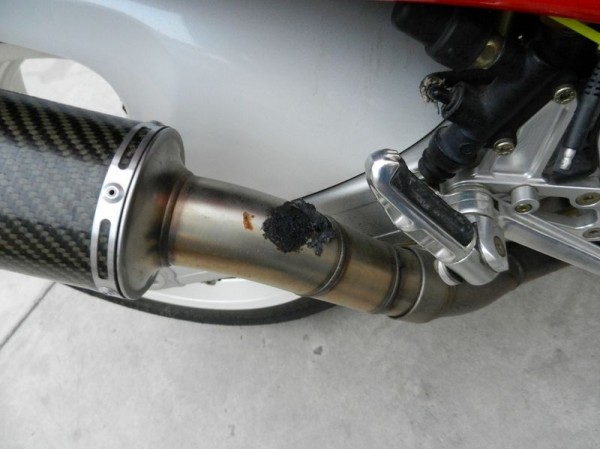 Yuck, what is that?  It's on both sides.  Is it melted rubber from someones boots?
The paint sure looks to be in low mile condition.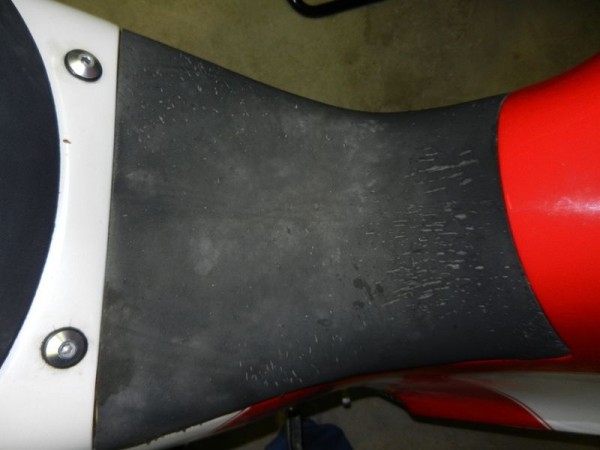 The seat doesn't look to be in low mile condition.  The  seller says it is from a kitty;  the kind with claws.
If you want a Tesi, this is why you want it.  The sellers' last Tesi sold for just over $20,000 and was a similar bike.  For that kind of coin I think I'd ask a few more questions about the bikes history.  I'm really torn on the condition of the bike.  In some photos it looks mint and then in others it looks so, so and then the electrical bugs make me wonder.  What do you guys think?  Be sure to check out the auction as the seller does have a couple of videos posted of the bike.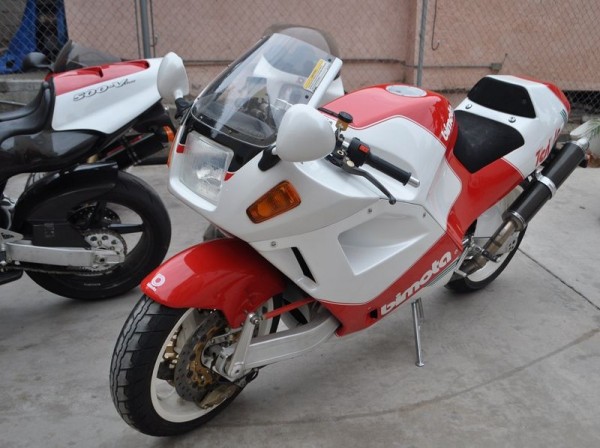 Ian