For Sale: 2000 Moto Guzzi V11 Sport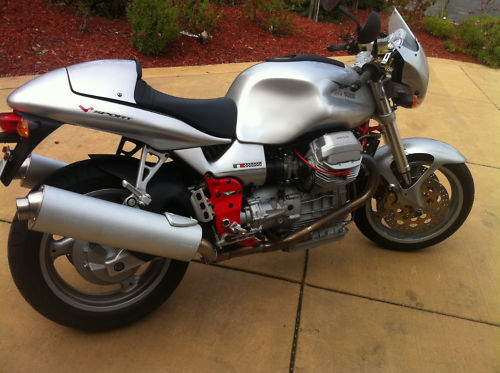 With Ducati becoming such a household word these days, it is refreshing to see some inventory from that "other" Italian v-twin company: Moto Guzzi. In fact, we have seen more Guzzi's this past month than is usual; can we blame global warming for this too?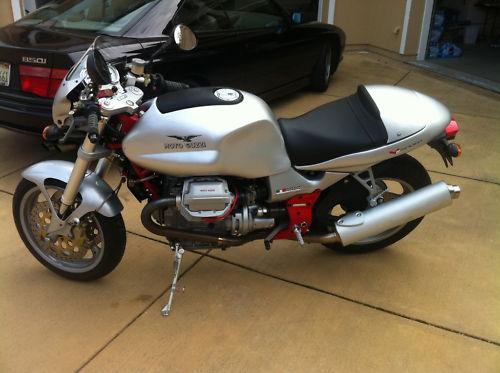 From the seller:
Gorgeous, reliable. Getting too old to ride.
Somehow, if I had a bike this pretty I would be inclined to say more about it. But perhaps the seller thinks that the bike speaks for itself. For those of you listening, there are nearly 22,500 miles on the clock, nearly everything looks stock, and there do not appear to be any major areas of rash anywhere. Here are some more pics to drool over.
These "modern era" Guzzis are very nice, modern bikes. Price wise they do not seem to pull in what the more classic (i.e. Mk I, pre 1980) bikes command, making them a pretty good deal. If you want an alternative to a Japanese sportbike – and your interests fall more to sport-touring than knee-dragging and peg-scraping, then this could be a good choice.
The seller is asking $4,500 for the bike, which is pretty fair money. The last V11 Sport we listed here on RSBFS had many fewer miles and sold for $4,350. It might make sense to contact the seller and work something out. For details, pictures and contact info, click on the link and Good luck, and tell them RSBFS sent you!
MI