Brand new ZERO miles 2008 Bimota DB6R for sale!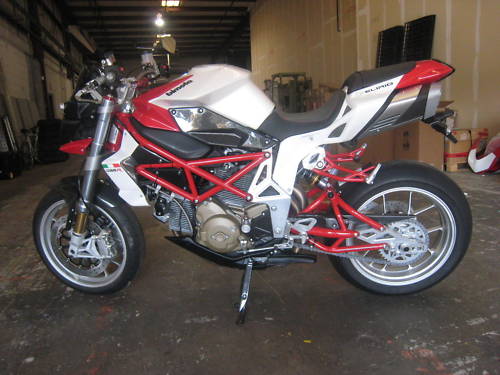 Here's the second Bimota for sale by Ducshop – a brand new, 0 miles (yes, you read that right), 2008 Bimota DB6R:
This is a new 2008 DB6R with full factory warranty and all included accessories. Cover, stand, manuals, euro turn signals and mirrors.

Never titled with factory MSO

Was $29,950 plus frieight and set up new. Now $23,950 out the door serviced.
The DB6 / DB6R is one of my favourite Bimotas, with it's upright riding position, wide bars, and the punchy Ducati 1100DS engine – it's basically big SuperMoto.  And how fun is that?!
Previous DB6s that we have listed have been floating around the $15,000 mark, so with this being a more desirable "R" version and a brand new bike, the price seems fair.  .
Not meaning to beat a dead horse, by as I mentioned in my previous DB7 listing, at $23,950, the price is not far off from the $25,000 asking price (that's less than half of the original MSRP of $52,000!) of the 2009 DB7 Nerocarbonio in our featured listing – I just can't get over how much of a deal that bike is!
ph