If my research is correct there were only 50 of these imported to the States in 2008.  This seller states his is #25 of 50 and has documentation to prove it.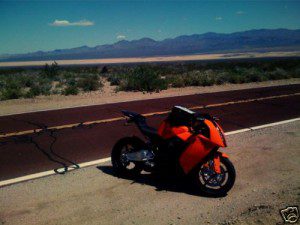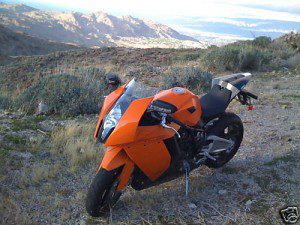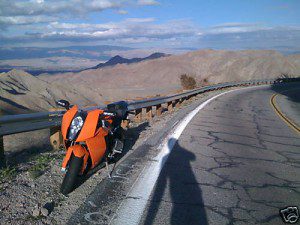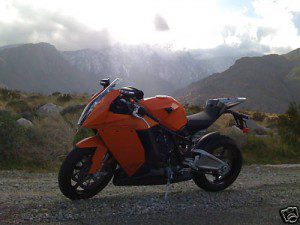 Buy it now on for $26,999
The RC 8 would rank #2 in my book of bikes that I want to own right behind the 1996 ZX-7RR.  I've always admired KTM for their uniqueness.  They seem to march to their own beat and not follow any previous designs.  From talking to other KTM fans the RC 8 is a love or hate design because the lines are so strong.  I personally like the angular design, but my favorite feature is the under engine exhaust.  When Ducati offered the under tail exhaust it was what everyone wanted.  I believe Buell was the first one to offer the under engine design, but it was bulky and ugly to say the least.  KTM made it the way it should be and dare I say Ducati Moto GP followed KTM in this design.  Hiding the exhaust totally cleans up the tail section of the RC 8.   
The seller states he is selling his RC 8 to buy his Fiance' a ring.  I wish I could help him…..
 
I have put everything you can into this bike. It has the full Akrapovic Exhaust ($3800 + installation), Lo-Jack ($1300), extended 5 year warranty ($1000) and lots of little extras like the fender eliminator, tinted sunscreen, tank bag, Axle sliders.
The seller has over $6,000 dollars in exhaust, alarms, extended warranties and some other add ons.  These are very unique and dare I say expensive, but it is one of my favorites.  I hope someone picks this up because as time passes they will be even harder to find.  Check out the KTM RC 8 press release video:

 
dd