While most agree the later versions of the F4 are more desirable, I still find the original 750 very attractive. We've noted a couple examples with very reasonable asking prices, and this one is an opportunity to get a nearly new bike for about half of the original MSRP.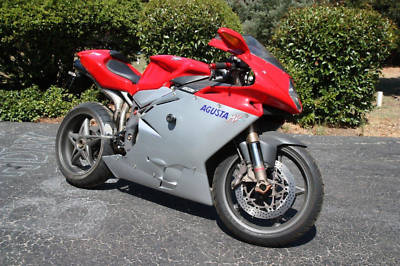 quote from the seller's listing:
Almost brand new, under 500 miles, Agusta F4 750, exactly like this one – http://www.motorbikes.be/en/MV_Agusta_F4_S_750_2002.aspx

Perfect condition; battery died due to prolonged non-use and needs to be swapped out. Comes with a stand and a cover.

NOTE: This bike is 49 state compliant and can't be registered for street riding in California (reason why I am selling). You can register it in any other state or use it as a track bike.
Wouldn't have killed the seller to at least swiffer the years of dust off the bike before taking pictures, but otherwise this sounds pretty good to me. Would you keep it a museum piece or consider it a half off sale on a bike you wanted when new?
dc