Arguably the sexiest 250 2 stroke of it's era, the Aprilia RS250 is at the top of my wish list at all times. This one looks like a good bet with less than 4k miles and a Washington title! Take a look at this 2000 Aprilia RS250 on Seattle Craigslist: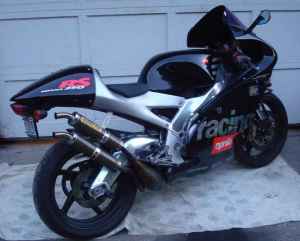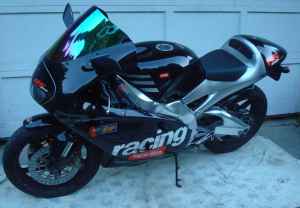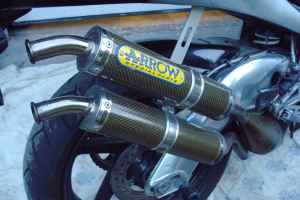 quote from Craigslist ad:
2000 Aprilia RS250 street plated race bike, registered through April 2009. 3k miles runs and looks great, starts on first kick, as a matter of fact it starts so easily you can kick it over with your hand! Top speed of aprox 135mph, handles better than any other sport bike out there,2 stroke street bike weighs only 280lbs! Cruises on the freeway nicely. Has after market Arrow exhausts that increase power band. Some minor scuffs from transporting but excellent condition otherwise. Never been raced.
$8500
$8500 is a bit on the high side in my opinion, but if I could almost justify it, I'm sure someone else who actually has funds ready will snatch it up.
dc