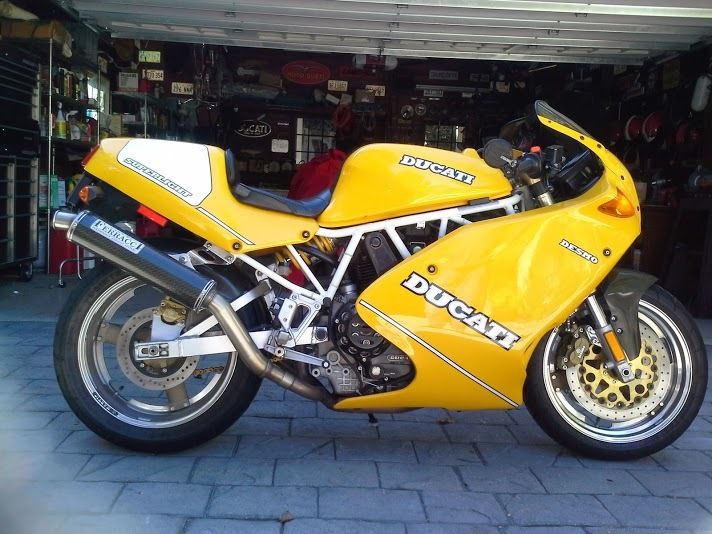 We've seen a fair number of 900SS/SL's this year and in fact we've seen this particular bike as recently as November of last year. At the time of that writing it was showing a $10,900 buy-it-now. This time around it has met reserve at $9100 with a little over a day to go. The seller has updated the listing a couple times with additional details and states that this in fact a 1992 model and the wheels came with the bike, making it a MK1 version which has proven more desirable.
dc
from the seller:
This is a very nicely-maintained 1993 Ducati 900 Superlight, #857. It is a very desirable "MK 1" first series Superlight, with the composite Marvic wheels. It has very low miles (5153) and is in very nice original condition. It has a full Fast by Ferraci exhaust and runs smoothly and flawlessly. The paint is only flawed by minor cracking around the seat mounting screws.

A Corbin seat is installed, as are after-market carbon timing belt covers, chain guard, sprocket cover and dash/instrument cover. Original seat, belt covers and sprocket cover come with the bike, as does the original exhaust. This bike came stock with a carbon front fender and rear hugger, which are in excellent condition.

MK 1 Superlights are rare, especially in this condition, with such low mileage.