I know Kawasaki made too many of these to be considered "Rare" and I also know it doesn't have a fancy smancy "1 of 250" number plate affixed to the triple clamp. But, but, but . . . this one only has a scant 3,475 miles on the clock, is an antique 25 years old and is extremely clean so, in my view, this one sort of kinda fits the bill.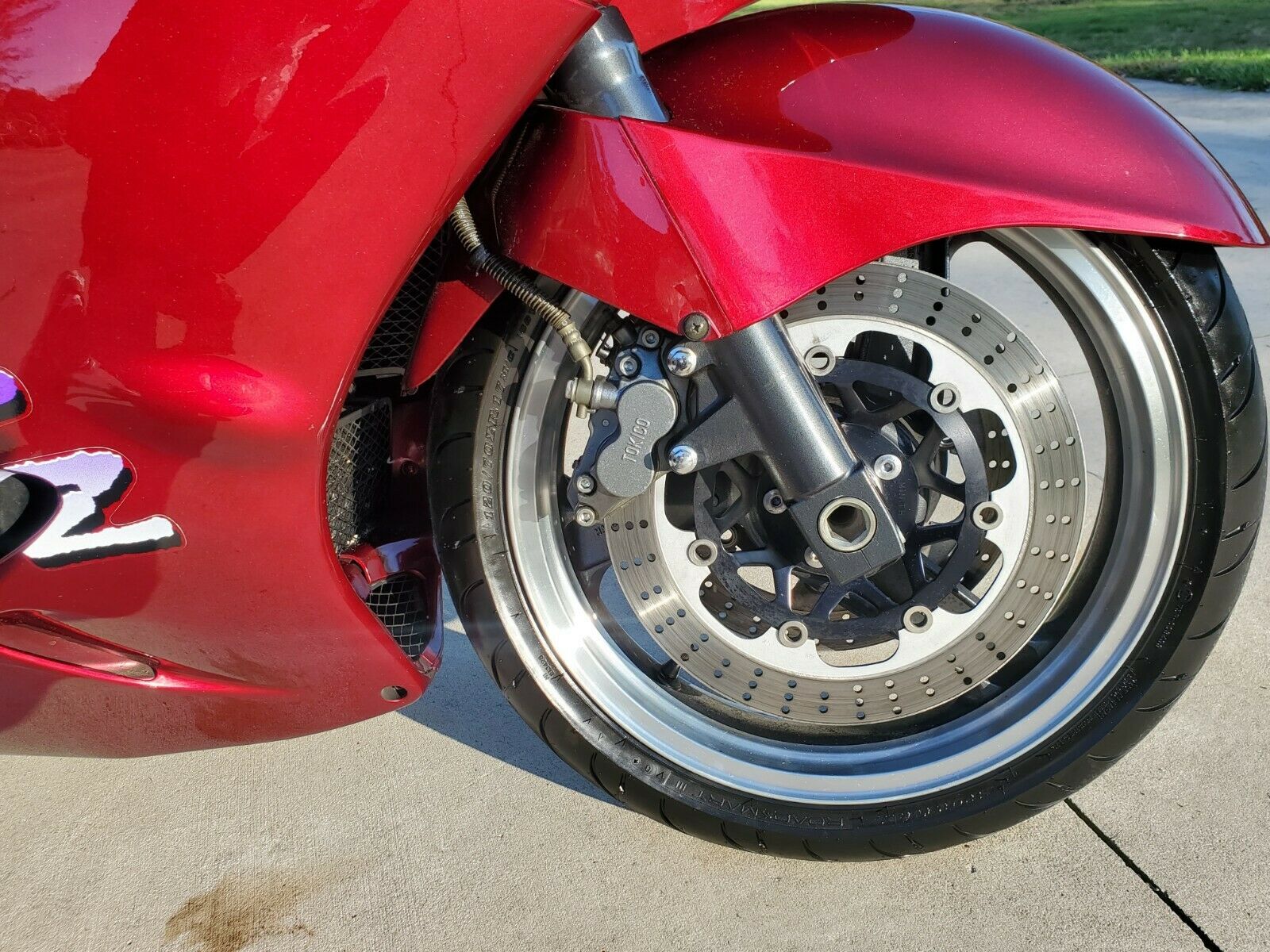 From the seller

Very nice ZX11, unrestored, original paint in near perfect condition with low miles and everything works as it should. A couple small blemishes, one chip on the fender from a strap that rubbed on it and a light scratch on tank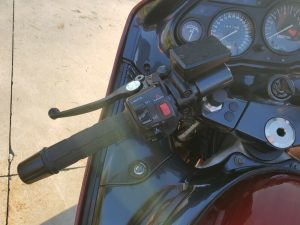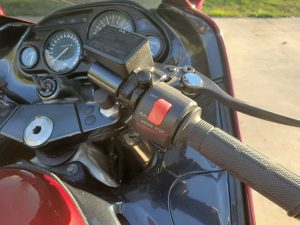 The ZX-11 was the King of Speed for several years with a top speed of 176 mph. It would also turn the 1/4 mile in just under 10.5 seconds, making it the drag bike of choice long before The Busa was around. Actually, the Honda Black Bird eclipsed the Big Ninja in the late 90's, but that was short lived. #Busa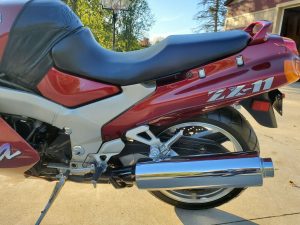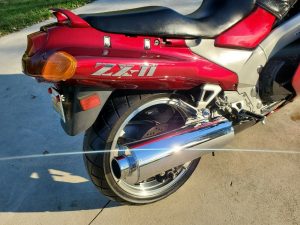 More from the seller
This bike has been stored its whole life in a climate controlled building. Paint shines like new, no dents, no cracks in plastic. Its ready to ride.
If I were to pick this one up, I'd pass on the top end capabilities and focus on some all day country road sport touring with the misses. The large, comfy seat and upright riding position would lend itself perfectly to my old man arthritic shoulders and rickety ass back.
But, first things first- if you're interested in this Big Beautiful Ninja you'll need to place an order for some new shoes because these might be a lil' slippery.

Can I get a clean up in isle #11 please?
Check out this Big Ninja here!
Cheers!
dd
Damn, you know you're old when the once mighty ZX-11 is 25 years old! 🙁