Let the two stroke madness continue! This time we have a great looking MC28 NSR250 in Hilo on Craigslist for $15k: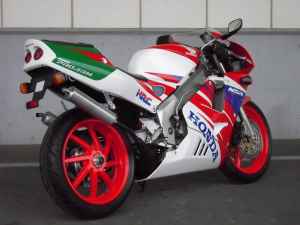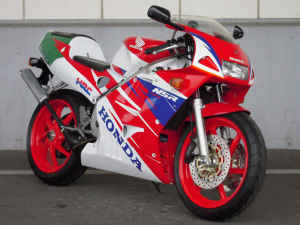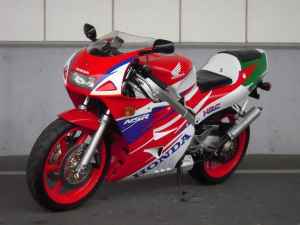 quote from seller's listing:
Excelent Condition I bought in japan 1994 in New, and I went japan 5 times to bring all parts to assanble in hawaii
one of the kind in the world . I disply in my room over 10 years. !! Every 2~3 times a month I turn Engine outside of my garaged. Never raced and you can tell that NO scraches No dings Nothing at all !! I just Enjoy for disply in my room that all !! I spend over $7000 for Air ticket fee to japan and cargo charged for all part to bring here . Im certifiled Honda Motorsycle mechanic in japan . so assanble is 100% perfect !! Took 1 week to build the machine !!
By now you know that this site loves the NSR250, but this one really seems to be priced a fair bit above the rest. Then again if you were looking to buy from Hawaii, this one is already nearby and shipping will be cheaper. Maybe it adds up for the right buyer.
dc