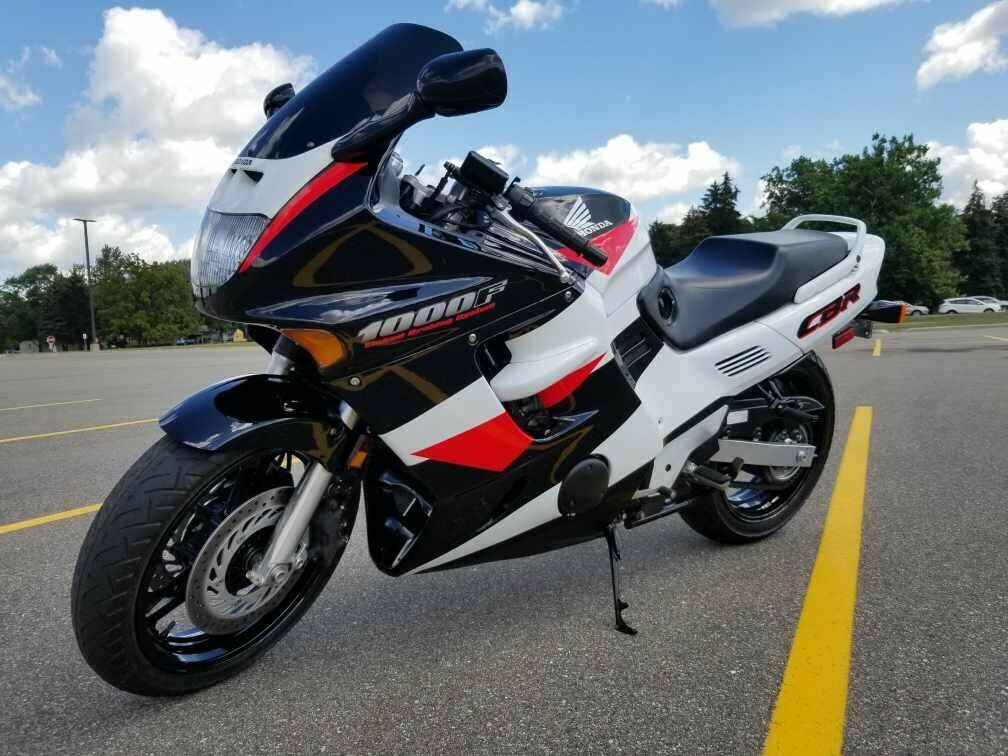 Due to the release of the CBR 900rr, these were a distant memory in 94′. But, looking at them 27 years later I'd say they've aged better than most and definitely better than me. If only I could have maintained my weight and youthful looks from 94′ . . . (sigh)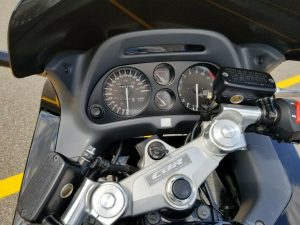 These were the Honda Accord of the Honda motorcycle world whereas they didn't do anything overly well, but would do enough to keep you satisfied.
Did I just misspell bored?
These tipped the scale at a hefty 518# and sent 135hp through a rock solid 6 speed gear box. The softer suspension and more relaxed riding position combined for a great sport touring experience back in the day and I'm sure they'd hold their own just fine in today's world too.
At the time of writing the price sits at $5,500 and there's no reserve in sight so, it will sell.
Here's what the seller has to say about it-
Absolutely pristine Honda CBR 1000F Hurricane, the bike is museum quality, zero scratches or scuffs in the plastics. Runs, rides, and shifts like a brand new bike. See pictures.
This one is definitely clean and well preserved. But, perhaps the best thing about this one is it comes with FREE Chicken Strips!
I jest, I jest . . .
Check out this low mileage CBR here!
Cheers!
dd