This is a guest post from Jaron who is considering joining our team. Thanks Jaron! -dc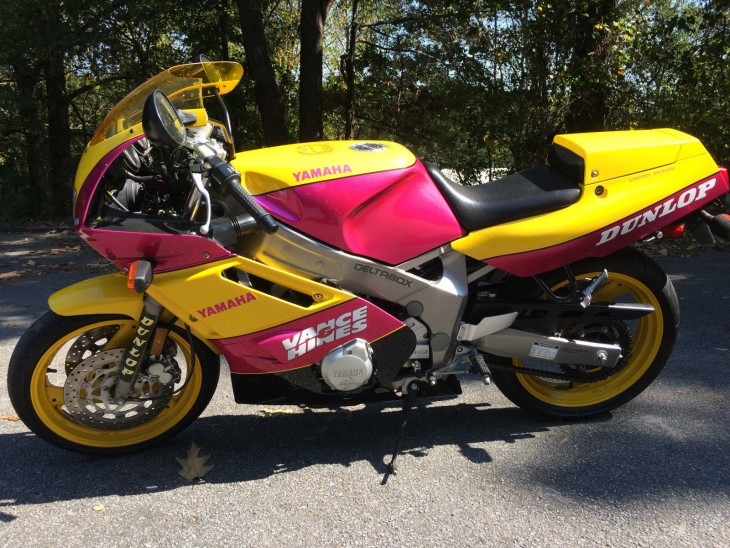 While most are not lusting over an FZ or FZR we can all agree on that 80s/early 90s vehicles values in general are skyrocketing. (I personally just picked up a trade tariff 1987 FZ700 for this reason.) Why not own one of Yamaha's sport bikes that's almost guaranteed to appreciate. The FZR600 was the roost of the 600's until the revised FZR600R was released in 1994, although the FZR600 was produced from 1989 to 1999.
Through the 10 year production span, mostly paintwork and color schemes were the only real changes. A limited run of Vance & Hines were produced in 1992, 635 to be exact. The paintwork being the only differencing factor from the stock FZR600.
from the seller:
The bike is in really good shape and is a turn key motorcycle and is ready to ride . It has sat in somebody's collection for a while and all that was needed to get it to run was a new battery and the carbs to be cleaned. We also changed all the fluids in the bike and fitted new plugs. The bike runs like a dream and being number 419 out 635 ever made it is a very nice talking point too. the bike has 4377 miles on the clock and we asking $4500 OBO. We also have the original exhaust for it.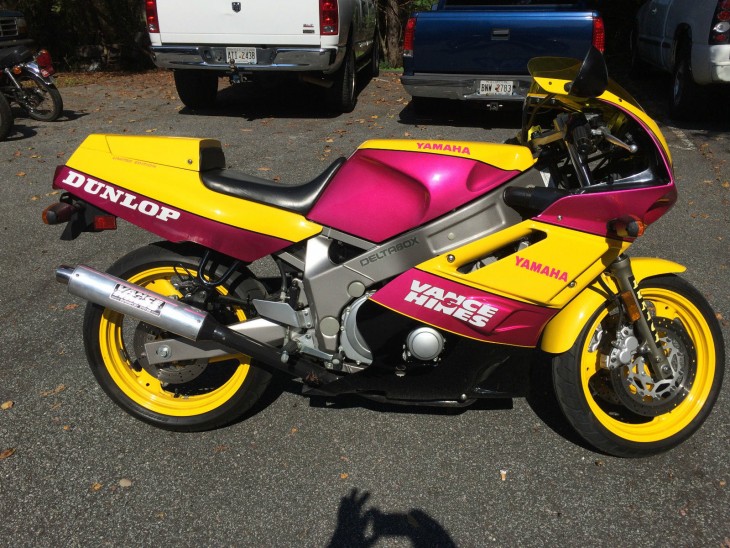 4377 Miles is the lowest I've ever seen on a Vance & Hines, most average 10,000 mile range. Big bonus in collectors eyes, OEM exhaust included! Being a dealer bike, one may be able to negotiate a true bargain for an early limited Japanese full fairing bike. I know I'm not the only person dreaming of this bike in their collection.
Location: Georgia, USA
-Jaron