I know, I know not a super rare find, but an extremely clean, low mileage classic liter bike.  I appreciate a bike that has been well maintained and taken care of as much as I do the super rare ones.  Of course I can only appreciate them because I am a freak about cleaning and maintaining my own scoots.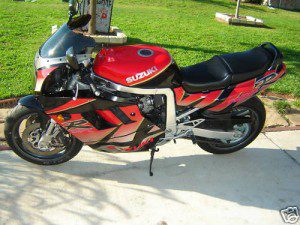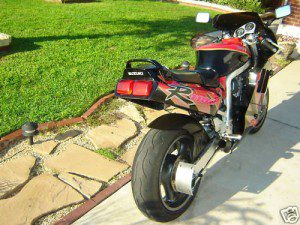 Looks to be in really nice shape and well taken care of.  This gem is located in Texas and would make for a great conversation piece at your local bike night.
 
1992 GSXR1100 that has not been raced, Wreck, Dropped, or painted. This bike has been garaged kept its whole life and is in great shape.

The bike does not have any damage other then a few MINOR nicks from the road here and there but is a 9 out of 10 for sure. Runs and drives perfect.
 
The only modification I can see is the tail end is delete of the stock mud flap.  It has an aftermarket exhaust as well, but is not pictured due to being taken off for polishing.  In my area of the world, most sportbikes bottom out around 3,000 to 3,500 regardless of age or size, so for me a super clean 1992 GSXR 1100 at $2,800 is a steal!
dd