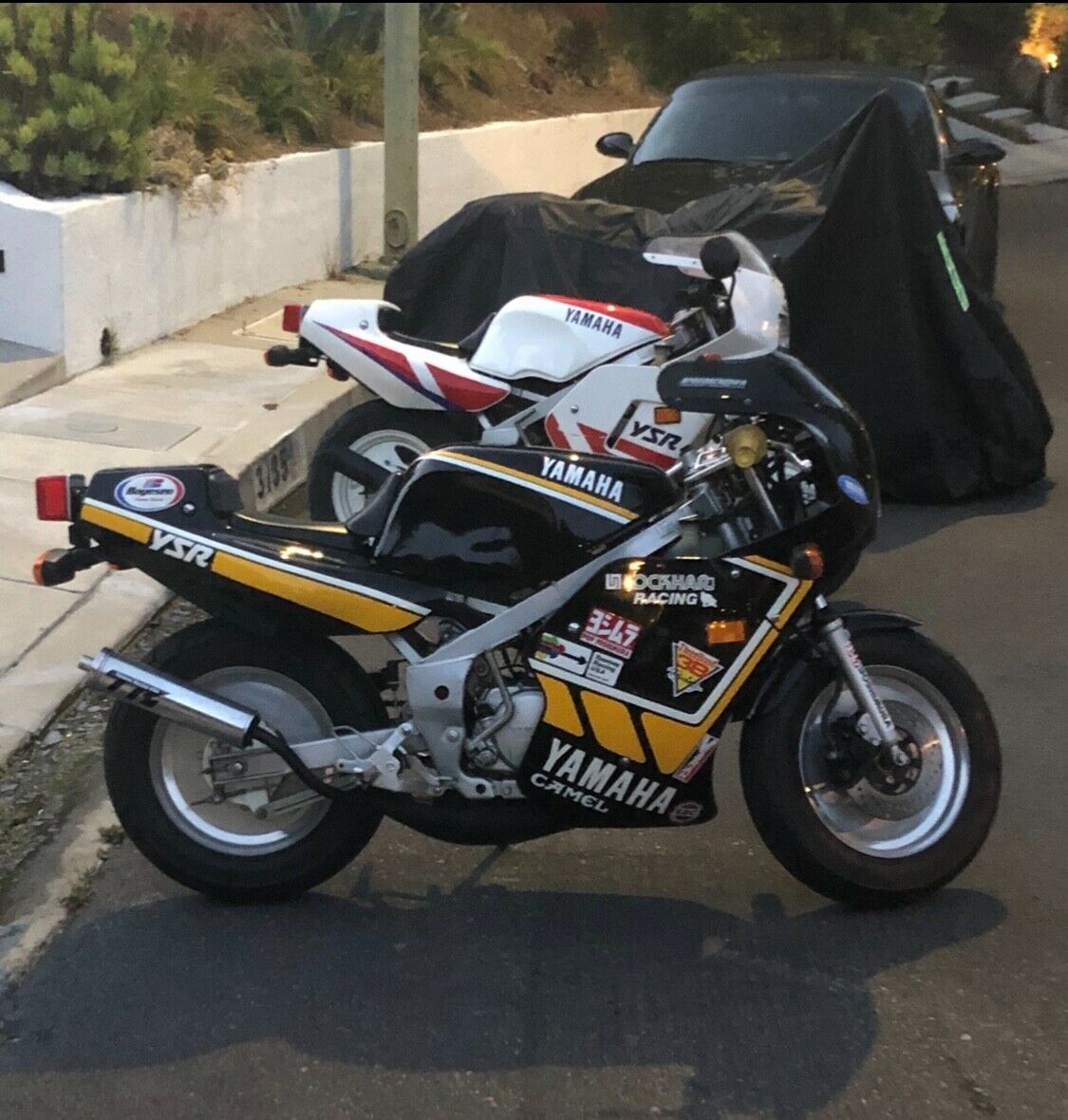 From the seller:
The bike has Tommy exhaust, Douglas wheels, she is all original, I'm also throwing in the black wheels, owners manual and also the original gauge, this bike is been kept in the indoors all her life, starts up first kick and she is damn fast, however because she's been in the warehouse and I have not had the chance or the time to detail her for the past year / half or maybe two years, I just recently brought her back to the house so I would be able to take some new pictures and posted her up for sale, so I would highly recommend to whoever would be the lucky owner to just clean out the carburetor and give her some love and care before popping wheelies, I have owned over 50 of these bikes at one time, in the past year or so I have sold 33 of them,, unfortunately because of circumstances I've had to thin out the herd, I was hoping that I wouldn't have to sell any more wheels, specially these babies ,, I'm not a dealer I'm simply a collector anything with wheels and I wasn't planning to sell any more but it is what it is, my loss your gain, please look at that pictures even though the pictures don't do her justice but she speaks for herself, she's perfect with the Tommy exhaust and the Douglas wheels she is flawless

I truly could keep on going about this bike but I am sure if you're out there looking for these Bad boys then you know what this bike is
First up: A Tasty Ta Ta Ta Toomey exhaust that looks to be in near perfect shape and pairs nicely with the Douglas "off road use only" polished wheels. How's that work in Cali? Meaning, how can this pass "road worthy" inspection with those wheels? Me thinks you'd swap out . . . never mind.
If I'm not mistaken, she pumps out 7hp and tips the scales just under 170#'s. She makes use of those 7hp with a 5 speed box and can almost touch 40mph- in stock trim. Should you have a need to pump her up on power, you can reach out to Team Calimari in Salinas, CA. They do all things 50cc and have been flogging YSR's since they originally appeared in 1987.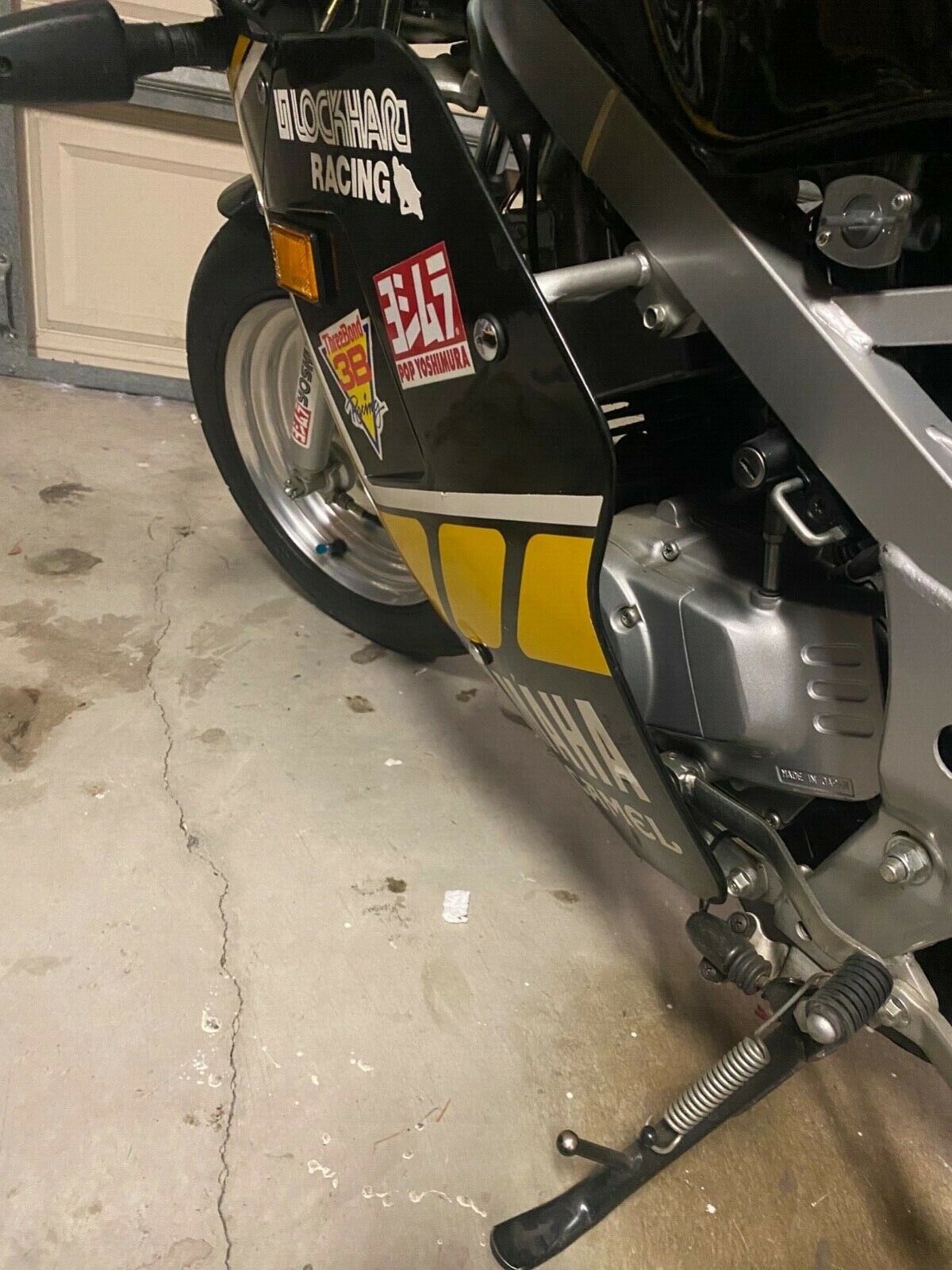 I usually get a lot of Ape Poo thrown at me when I post these and those pesky "It's not a sport bike" or "It's only 50cc" comments, but if it looks like a sport bike and sounds like a sport bike- it must be a sport bike. Right!?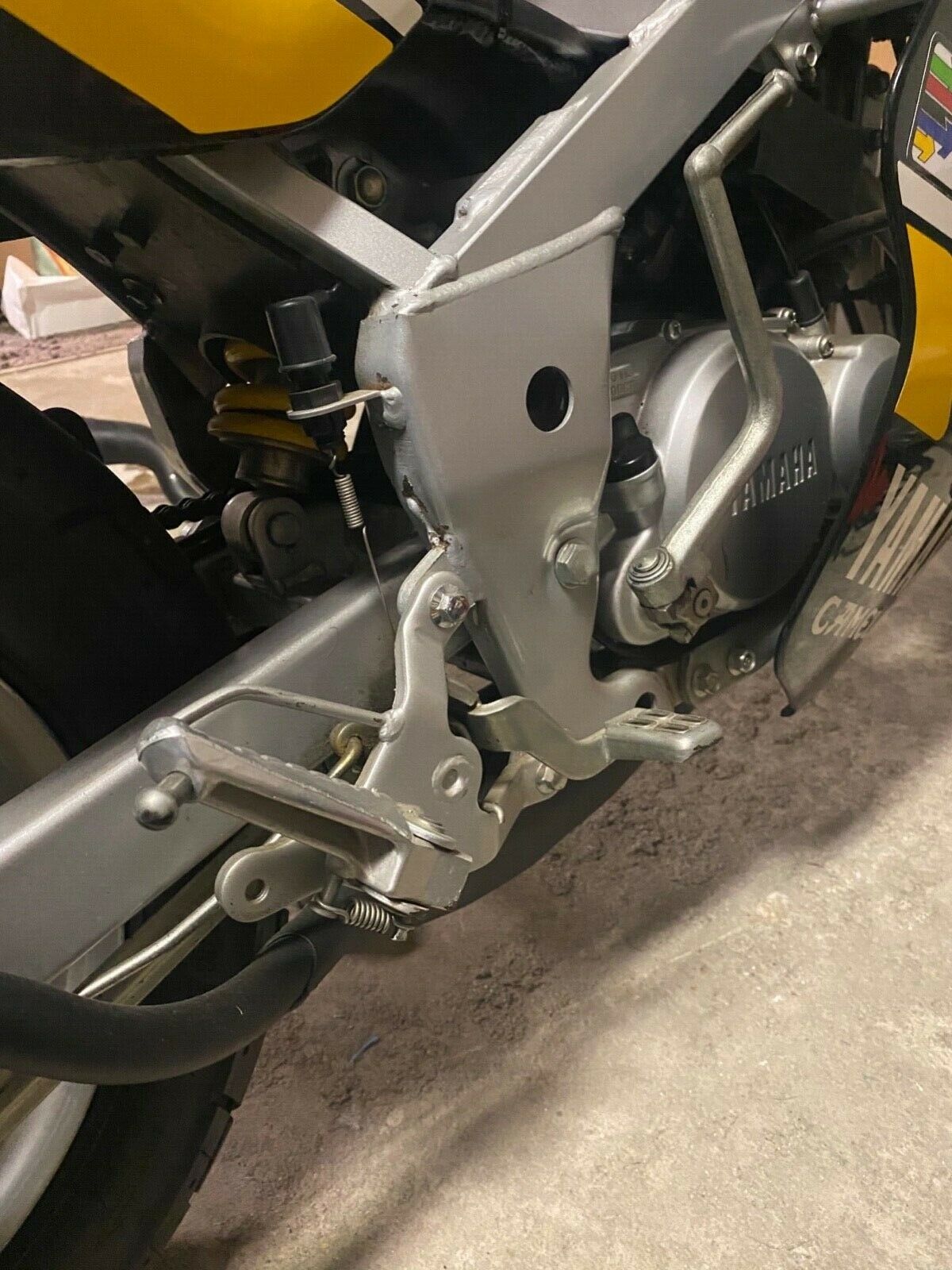 I found this nice walk around YSR video for you. It showcases the YSR without the lower fairing. The audio is pretty bad and I recommend you turn the volume down. Enjoy!
---
YSR's have only increased in value and with a BIN of $7,800 they don't appear to be coming down anytime soon.
Are you interested in her? Is she showing signs of being interested in you?
I wonder what "she" would say if "she" could talk? Maybe she would say "Why you ride me so hard?" Perhaps she would say "Why you try'n to hide all of my sexiness under those cheap ass stickers?" or would it be "I like the way you rev me up!"
Add yours in the comments below- Do not make me regret that! I'd hate to turn the comments off.
Cheers!
dd
But wait there's more . . .
This same seller has another one listed with a BIN of $6,500.