1991 Kawasaki ZXR750R in the UK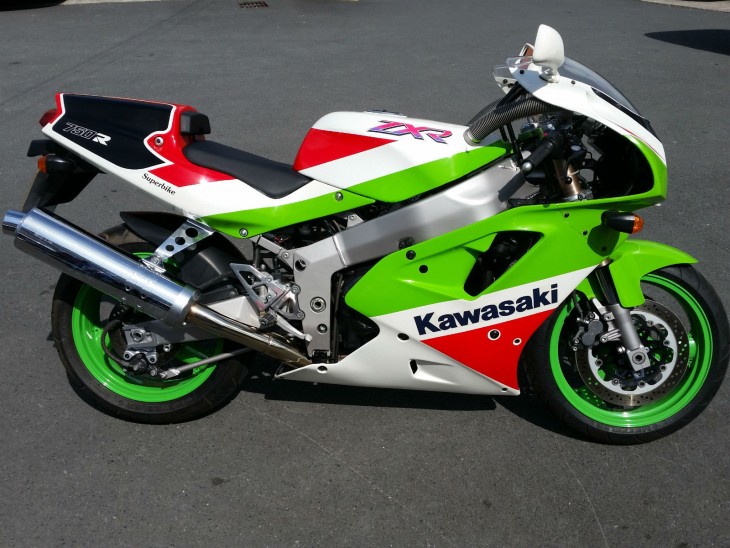 What's wrong with this picture?  The classic "K-model" green/white/blue ZX-7R has been a longtime favorite here on RSBFS… but we don't see these very often.  This is the somewhat controversial green/white/RED color scheme that was exclusive to the European markets.  As a member of a few Kawi specific forums, I can say that opinions are divided on this look, but I love it.  Aside from the colors and the naming, the technical specs are the same.  The "R" version benefits from a host of goodies to homologate it for WSBK racing including a lightweight aluminum fuel tank, solo seat, lighter subframe, taller first gear and 39mm flatslide carbs.  These modifications, along with different cams and some other engine tweaks resulted in a bike that was approximately 20lbs lighter than the standard version and made an extra 20hp.  While the carbs and the gearing can make it a bit challenging for every day use, it shined on the race track.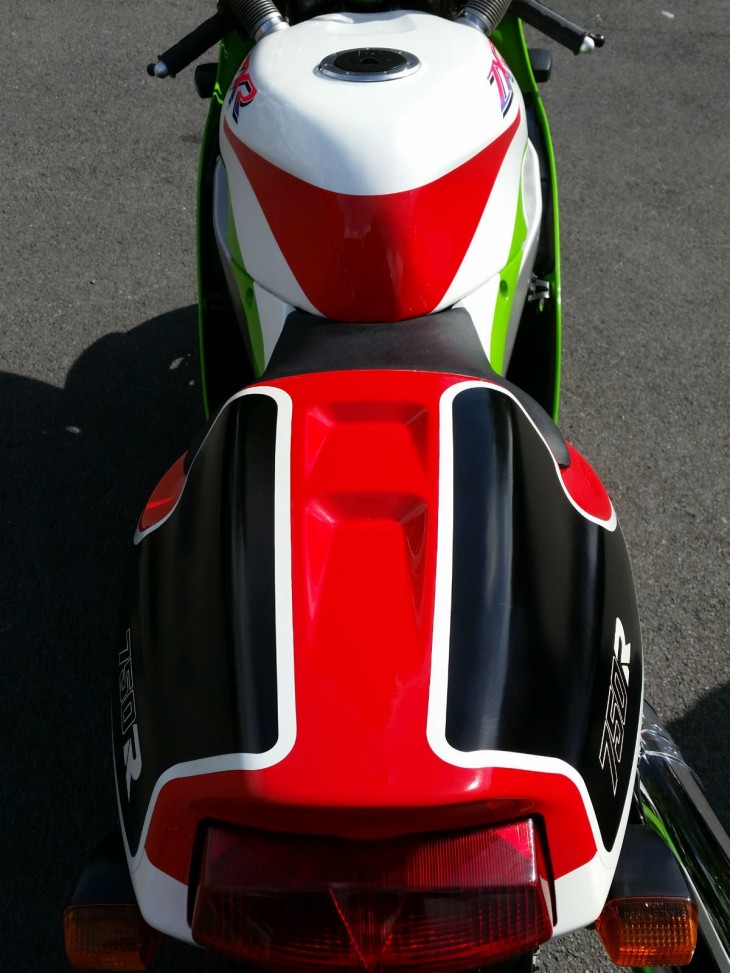 This one appears to be in VERY good condition and appears to still have all of those rare goodies that are getting near unobtanium levels for those looking to collect and/or restore.  This would make a fine addition to any collection for our UK readers or even our more ambitious stateside readers with the financial means to clear the customs hurdles.  You likely won't see another one like it anywhere in the States.
You can check out the eBay UK listing here:  1991 Kawasaki ZXR-750R on eBay UK
here we have a stunning example of this very rare exotic ZXR750R K1, this model of Kawasaki's very rare machine, was especially made for WSB, made in very low numbers, full adjustable pre-load, anti dive front suspension, gas assisted fully adjustable rear suspension, close ratio gear box, alloy fuel tank, large race flatslide carburettors, DOHC in-line four, 16 valves.
equal bike in its days to OWO1, GSXR750RR and RC30 and made famous by the likes of Scott Russell WSB. champion on the very competitive factory ZXR750's.
very clean standard example, absolutely spotless, runs and looks superb. very hard to find in this kind of condition with low mileage. getting very collectable. comes with 2 keys, owners manuals and paperwork.