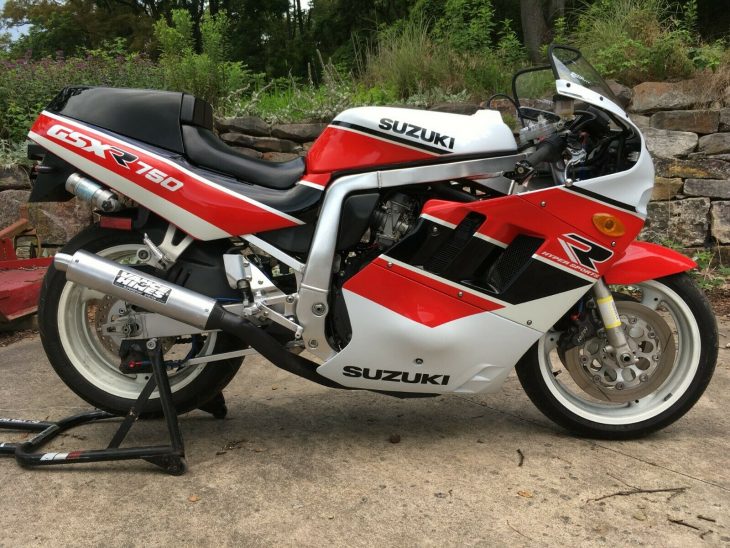 So, I'm a little older and little fatter now than I was back in 1990. It's also possible I had a Kenny Powers mullet and wrap around Oakley's, but that can't be proven by any of you gear heads.
Look at that side shot- it's a thing of beauty! All I knew in 1990 was it looked a hell of a lot faster than my mullet and 87 750 Ninja! Plus, all of the kewl kids were riding them so, it had to be the one to get. Can I interest you in a tired Ninja?
1990 was a fantastic year for Suzuki GSX-R's and my beloved Oakley's. Suzuki revamped the air and oil-cooled power plant and returned to their long stroke 70mm x 48.7mm design as it proved to be a better race platform than the previous years short stroke design. And, if we're being completely honest here- Who doesn't like a good L O N G S T R O K E . . . motor?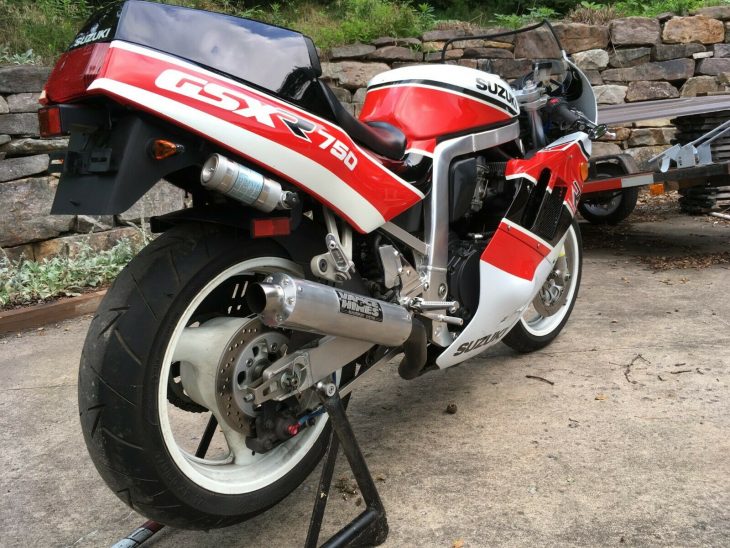 From the seller:
The 1990 Suzuki GSX-R 750 (L) Slingshot is probably the best of the oil-cooled models while retaining the classic dual headlight, flat head front. It's a stunning and iconic bike, back then and now.
This one shows 14,982 miles on the clock (713 miles per year- WTF!) and appears to be very well kept.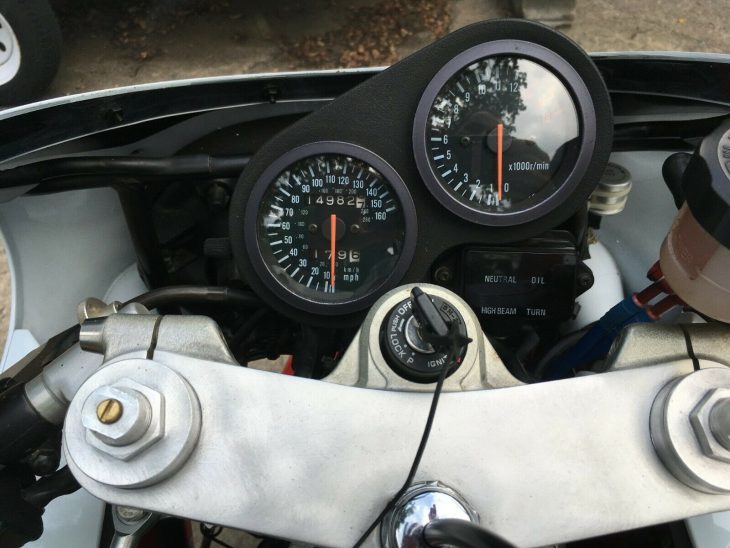 More from the seller:
I'm the 3rd owner and put <10,000 mi during my 21 years of ownership. The bike was low-sided at low speed in fall 2000 and subsequently restored to its current condition (right side panels and front cowling replaced). Bike comes with original rear indicators, left mirror, original Suzuki air filter, two oil filters, tank bra, Clymer manual, and misc. parts. The bike sports a Vance & Hines header/muffler and was jetted for the original air filter and air box.
I like that the seller is up front about the repairs, but from the images, it was done the correct way and should be a non-issue. The seller is also upfront about his bottom dollar.
Reservation price is $7,000.
At the time of writing, the auction was still at the starting price of $6,000, but since we know the reserve, you know where you need to be if you want to park this 115hp classic in your garage.
For your viewing pleasure, the seller has a video link posted on the auction of the bike running and a quick walk around.
Check it out and let us know your thoughts.
dd