Warning!
This post is in our archives. Links in this post have been updated to point to similar bikes available to bid on eBay.
Every post will be sent right to your inbox every morning when new posts are made. We will never sell our list or spam you. Plus you can click links to bid or buy right from the email and skip the site entirely. Subscribe to Rare SportBikes For Sale today!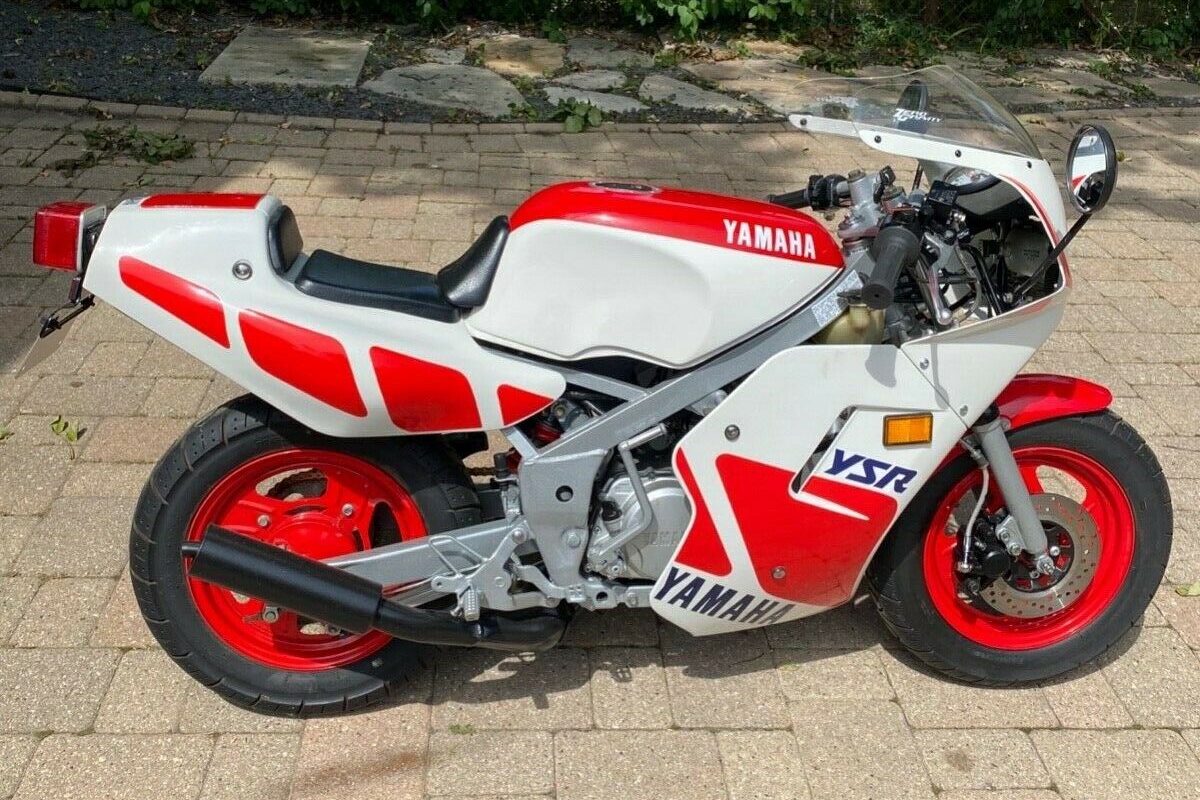 I know, I know . . . To some of you these aren't sport bikes and should never grace our lovely pages, but to the majority of you- YOU ABSOLUTELY LOVE THESE! You may be asking yourself "How does dd know this?" Well, let me just say this isn't my first RSBFS Rodeo and I have access to those pesky behind the scenes numbers.
Let's check it out- shall we?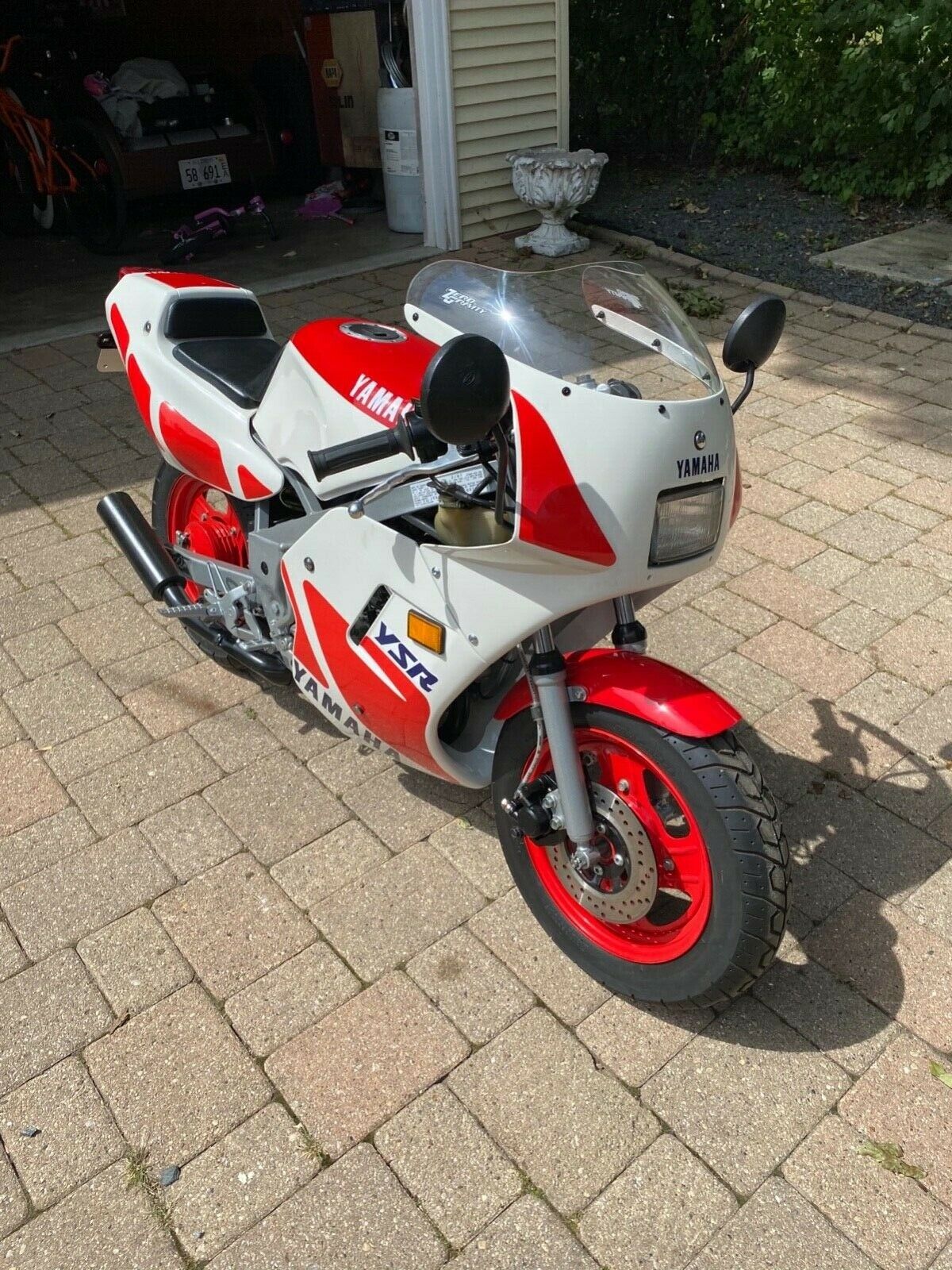 1987 ysr50 fully restored all fresh powder coating on frame new paint and stickers. Fresh top end on motor dual springs up front new swing arm bushings bike is in perfect condition and needs nothing bike has been sitting in my house after it was restored has zero miles on it since it was done clean Vermont registration in my name ready to transfer
The seller says it has a clean bill of health and is ready for a new home. I've zoomed (put your right foot) in and zoomed (pull your right foot) out and back (put your right foot) in and looked (all about) and the only thing that I see is the frame powder coating is too dark/grey compared to the stock silver (I had this same issue on a FZR400 rusty rear sub-frame). I do like that the seller replaced all of the stickers during the rebuild- Nice touch!
Sans the mirrors, I think it's a tidy resto and based on the bidding activity the YSR club thinks so too. At the time of writing, there are 11 bids and if there was a reserve it has been cleared so, this one will sell.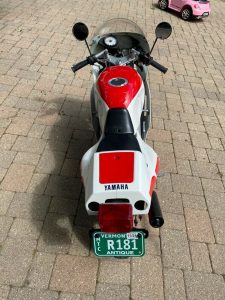 Well? What do you all think of this one? Granted, it's not a $15,000, zero mile time machine, but it's purty darn nice.
Cheers!
dd