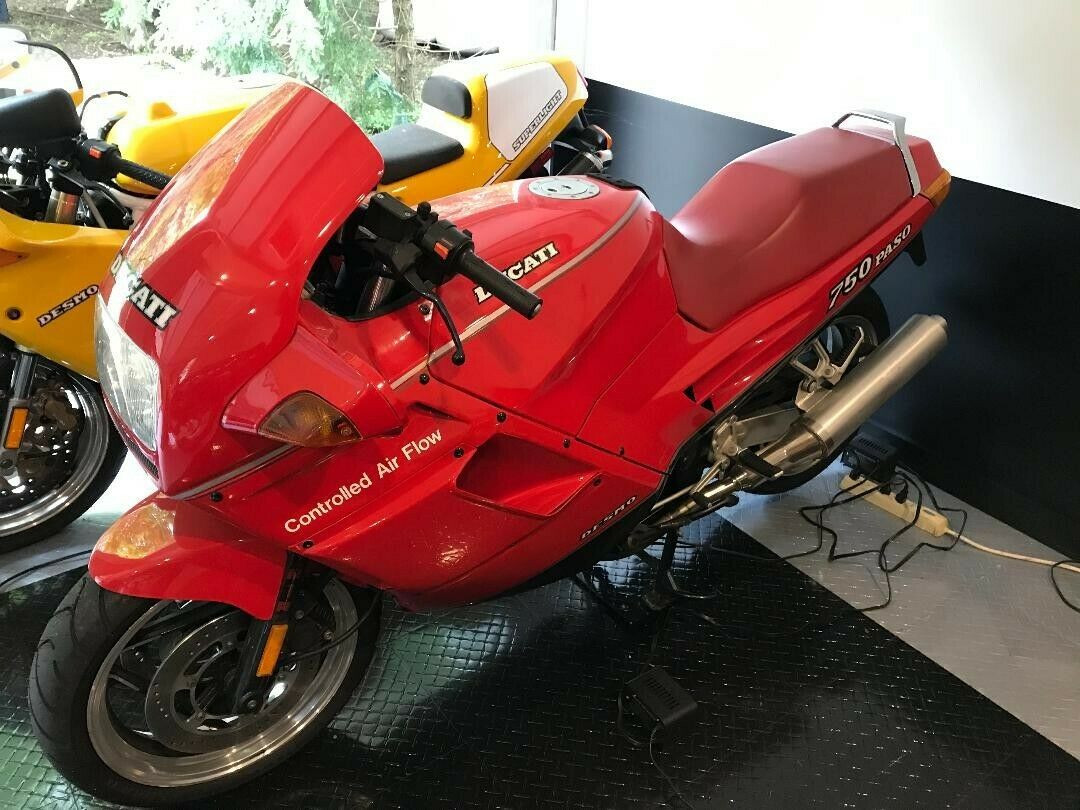 Red, White and Blue- is this Ducati Controlled Air Flow 750 the one for you? Pretty cheesy right!? Well, maybe my rhymes could use a little work, but I don't think it's any cheesier than the plain white block "Controlled Air Flow" sticker prominently displayed on Massimo Tamburini's first Ducati. C'mon Man!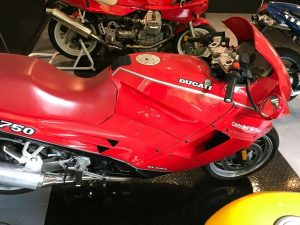 In full transparency, I spent countless hours pouring over RSBFS.com archives trying to find another 750 or 906/07 Paso sporting the Controlled Air Flow decal and I couldn't find one. I did manage to find a few photos on the WWW of red 750 Paso's sporting the decal. I know my witty poem caught you of guard, but the fact of the matter is the RSBFS Way Back Time Machine didn't yield any results and the WWW search results only returned a few archive photos of the Paso sporting the decal.
Now, before you go and get your tightie whitie's all bunched up, I realize we are not the "end all- be all" of Ducati information. But, over the past 12 years we've seen our fair share of Paso's so, I think we carry an ounce or two of weight.
I'll admit, I'm not a huge fan of the Massimo's first Ducati, but I can certainly appreciate that we needed this design in order for him to create our beloved 916's.
Here's what the seller has to say about his Controlled Air Flow Paso-
1987 750 Ducati Paso. ONE owner since new. Well cared for example of one of the most iconic motorcycles of its time. Owner downsizing collection. Not many of these one owner mint condition examples left out there
What's your thought's on the 750 Paso? Love it or hate it- it's an iconic Italian machine that deserves our respect.
Side note to the owner: If you're reading this, I need to talk to you about your 900SL 😉
Ciao!
dd