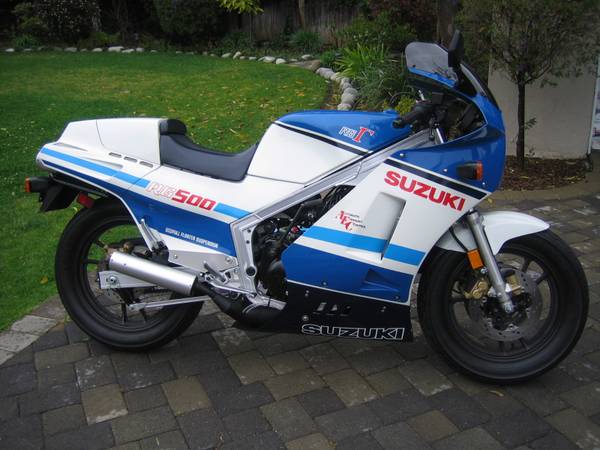 If you're looking for a truly collectable Suzuki RG500Γ, your unicorn has been spotted, so move quickly. No seriously: this thing has zero, nil, null, 0, nada miles on it. Absolutely none.
Race replicas from the 1980's obviously needed appropriate powerplants to complete the illusion, and featured two-stroke engines like the machines racing in Moto GP. Suzuki's 500cc four-cylinder featured an unusual, water-cooled square four that was basically two parallel twins geared to a common crank. At under 400lbs dry with 100bhp and a race-ready chassis, it was a serious machine.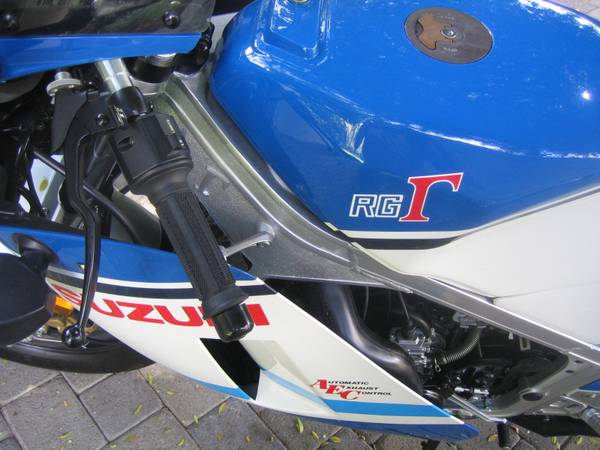 When the listing mentions " rare chance to find another" he may be underselling it a bit, although his $39,000 asking price certainly doesn't… That's a lotta dough, but this may be the lowest-mile Gamma available anywhere, and has a valid California title to boot!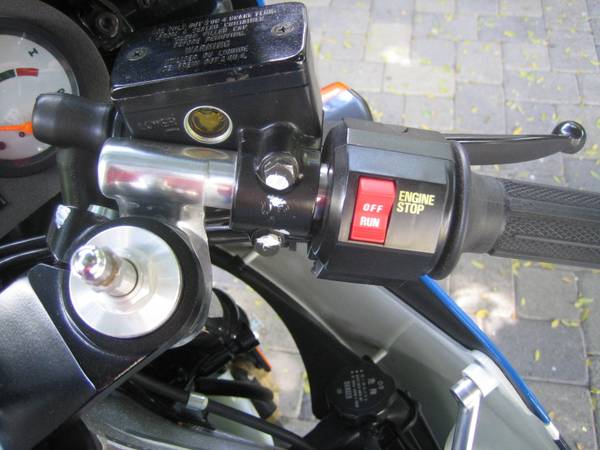 From the original Craigslist post: 1986 Suzuki RG500 Gamma for Sale with Zero Miles
Suzuki RG500 . I am original owner. Purchased brand new. kept well preserved. No acid in orig battery . no gas in tank. The bike is brand new and no leaks. Cylinder maintained with constantly Not a single scratch . CA titled in non-op status with blue plate the same year purchased and imported into USA. Has the orig clear screen. Rare chance to find another.
But what goes through the mind of someone willing to buy a state of the art sporting machine, then pack it away, never to turn a wheel in anger, or spew fragrant two-stroke smoke in the face of riders on slower bikes?
For anyone who wants a basically brand new motorcycle to place in a hermetically-sealed display case, this does represent a once-in-a-lifetime opportunity. For the rest of us, it represents an absolute tragedy: a machine built for speed, in suspended animation.
-tad