I will admit that my first real exposure to SportBikes started in the late 1980's with fast Freddy Spencer so I didn't really get to appreciate what people like Kenny Robers did for motorcycling.   King Kenny, applying a dirt track racing style to 500cc racing circuit, became the First American World Champion, and to commemorate his success, Yamaha produced a Kenny Roberts edition RZ350 in 1984 with his signature on it.
These bike are always popular on RSBFS, not only due to their commemoration of King Kenny but also because they were one of the last street legal two stroke bikes brought into the USA. It is also important to recognize that the RZ350 had had some advanced technology for the times: the RZ350 was the first Yamaha street bike sold with a perimeter frame, was the first bike with a catalytic converter for California emissions, and introduced Yamaha's variable exhaust power valve which helped balance torque and power.
Based on the gold rims and the California location, this particular model appears to be a RZ350NC2, which was a California only bike.   Price seems to be quite a bit above recent sale prices but the seller lists a lot of recent work including the following
Stripped and professionally rebuilt by RZ's Unlimited in Glendale California.
Body work was prepped painted and had the RZ' unlimited graphics kit applied and a deep mirror like clear coat applied over it.
Engine was completely gone thru with only OEM parts installed, all internals were balanced and the crank was welded and trued.
Front fork has the upgraded internals to prevent brake dive and bottoming.
Brakes have the stainless braided Galfer lines  installed.
New pipes installed
A Fox rear shock with remote reservoir.
All the body grommets were replaced
A high output headlamp was installed
New hoses, all the fluids done
New clutch and basket.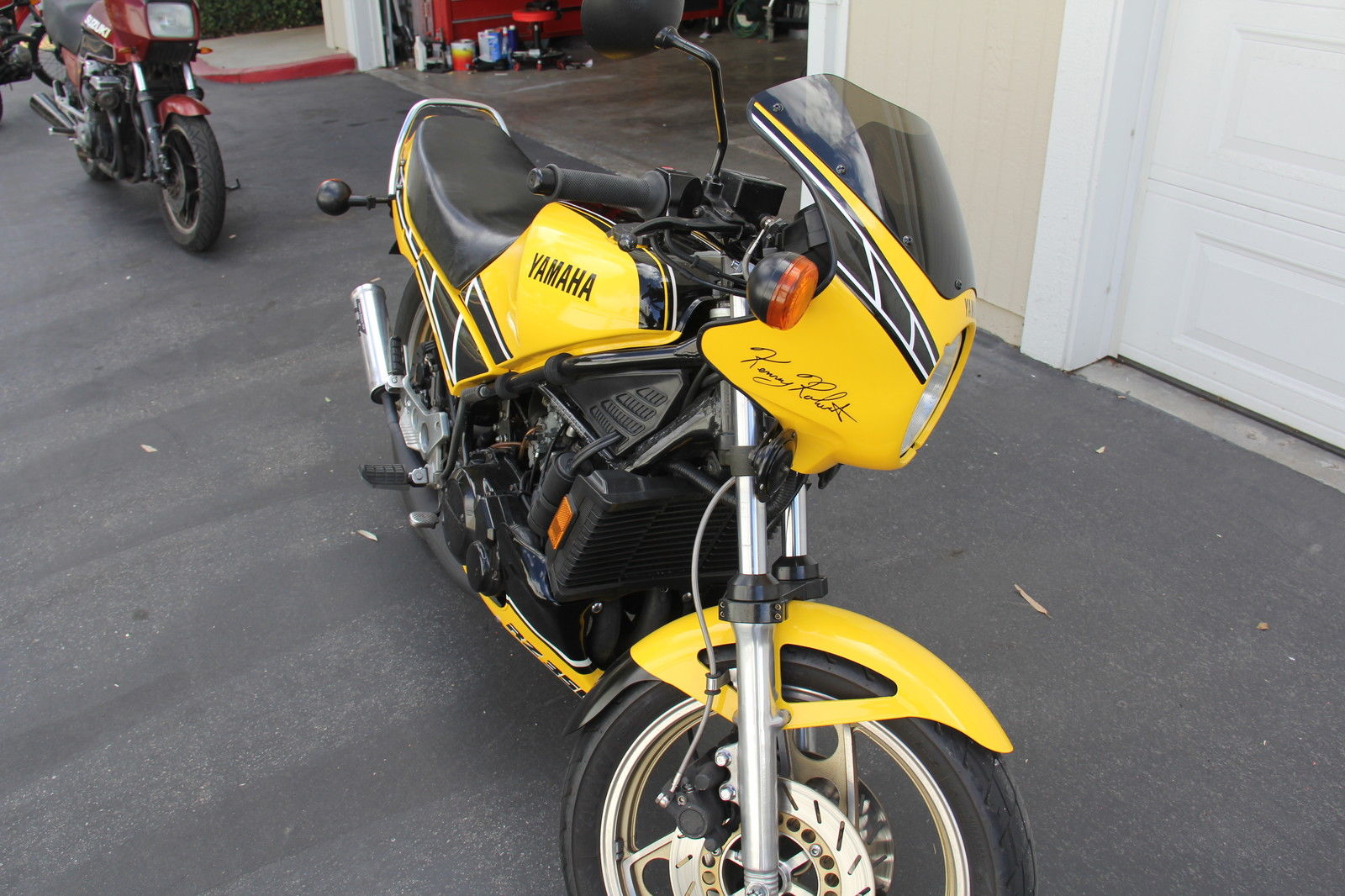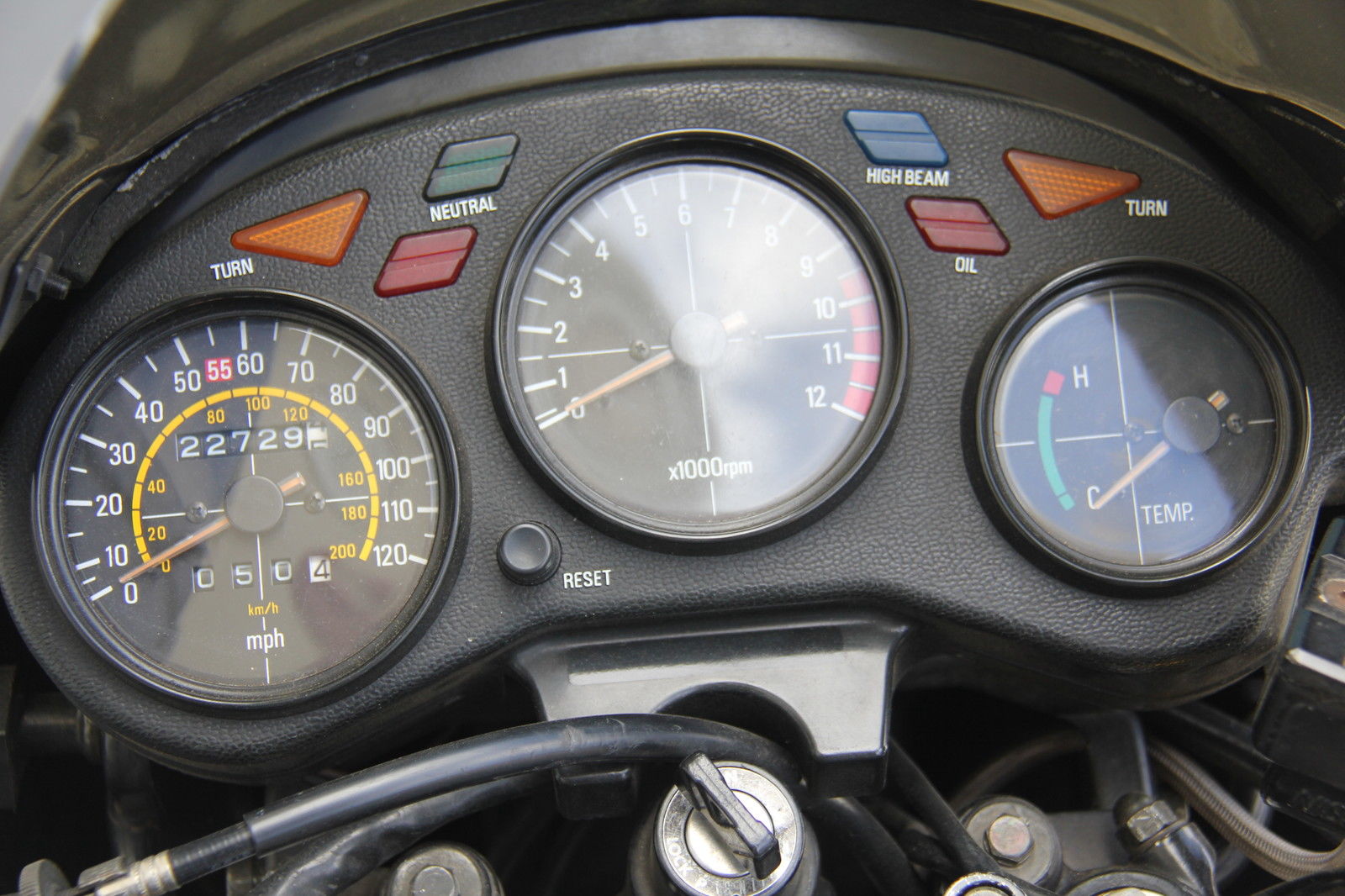 The seller has even indicated that he will install a new set of Avon Venom tires on it before delivery.
Price for the Kenny Robers RZ350 seems to be less than the opening price for this but as the seller says "if you want a perfect running unmolested RZ this is your bike you won't be sorry."
MG