For Sale: 1982 Ducati Pantah 600SL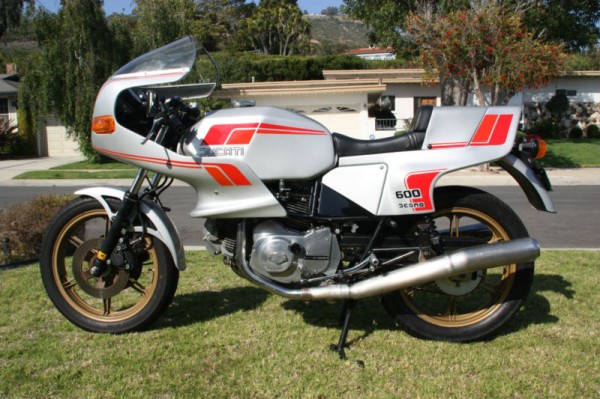 If you are a collector of classic and iconic sportbikes – or would like to become one – here is something you might want to investigate. The Ducati 600 SL "Pantah" was the first of the next generation of Ducatis, powered by an updated L-twin desmo motor with valve actuation done via toothed rubber belts instead of the traditional bevel drive. The belt driven valvetrain was instrumental to production volume for Ducati, as the older bevel drives required a great deal of time-consuming, skilled adjustment during assembly. Belt driven valves made true mass production a reality.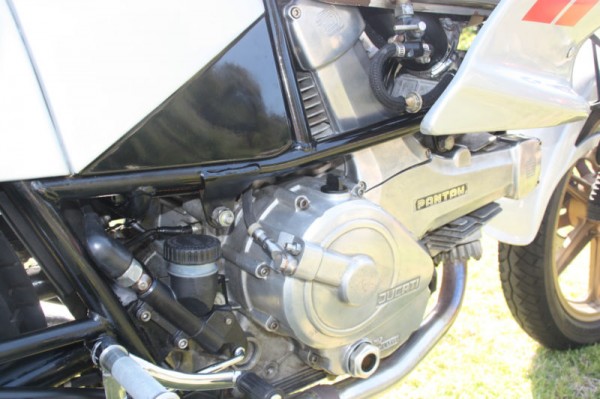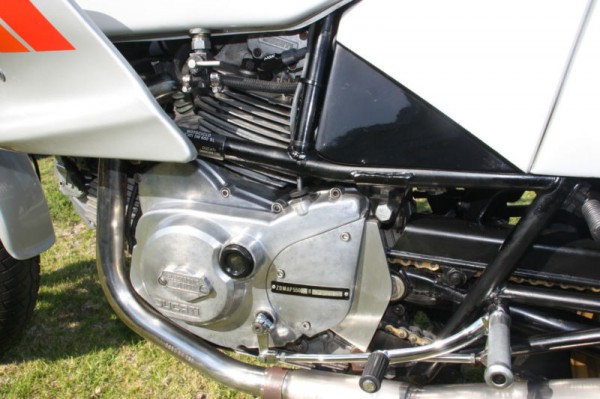 With the updated motor packaged in a new frame with strking bodywork, Ducati was on its way to become a legitimate sportbike manufacturer. With phenomenal sucess in racing Ducati was already well known as a producer of performance hardware, but the Pantah sowed the seeds of a modern manufacturing concern and helped Ducati become a world power in the motorcycling world.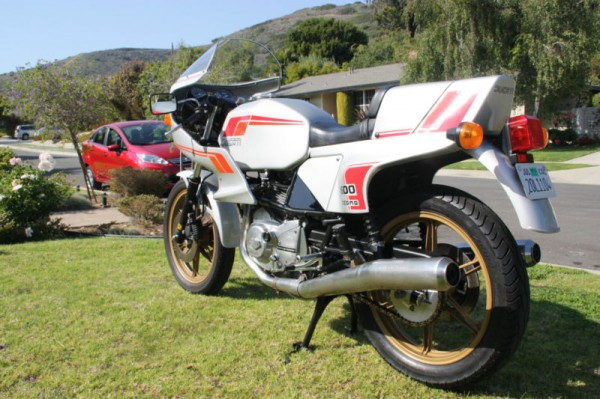 From the seller:
Up for auction is this beautiful very low mileage 5107mi. Odometer reads 8220km. NOT MILES. 1982 Ducati Pantah 600SL Desmo. This model was a major milestone for Ducati. The old bevel drive singles and twins gave way to the belt driven cams. This is the beginning of Taglioni's current generation of Ducati belt drive twins and remains a landmark in Ducati's history. It is a true collectable and rare opportunity to own a piece of Italian history in the United States. This motorcycle has been currently serviced and maintained. New tires, battery, cables, clutch, cam belts, hydraulic oils were changed, carb's adjusted and sync'd, sprocket, chain, and tune up. It runs perfect. It is steady as a rock in all maneuvers. It starts easily and maintains a smooth idle and rev's up quickly. All functions on the bike work properly. It is ready to ride. It has some small little dent's on side of tank, and front fender, and Conti mufflers from the previous owner. You can see these imperfections in the pics. I have included lot's of pic's. Please review them carefully. You will not be disappointed in the mechanical functions of this bike for years to come, it has low mileage 5107mi. I purchased this bike from a very good friend who purchased it from the original owner in Jersey. I will be happy to answer any questions you have. Good luck bidding.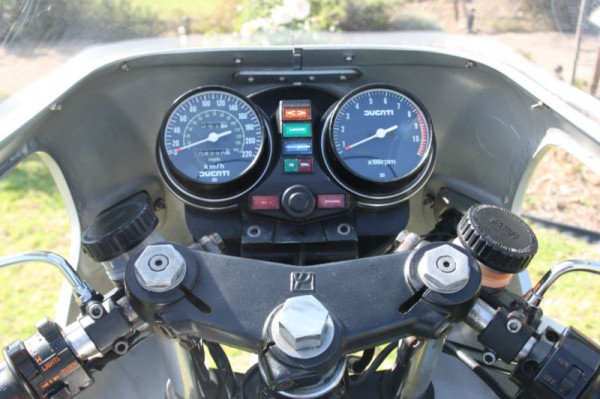 The 600 SL was the Palingale of its day; with a new motor and revised performance, it rapidly changed the game for Ducati. For collectors of Ducati hardware, this is a milestone bike. It can't possibly hurt that the flowing design of the fairing is gorgeous, and a nice evolution of the bevel Supersports that preceded it.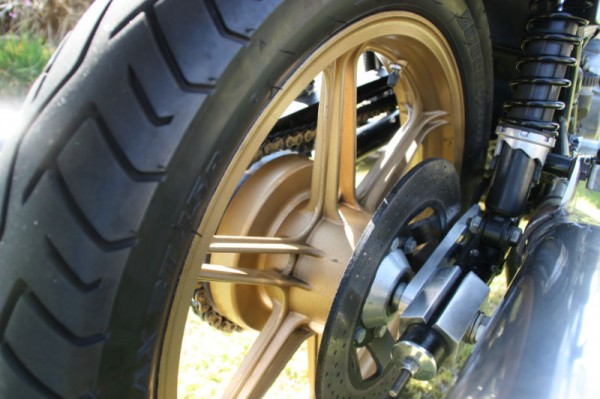 This particular bike presents very well. It is in very clean and seemingly original condition. The fiberglass is not cracked and chipped. The paintwork looks bright and the decals are in good shape. The engine and cases retain a high luster, and the seat shows only moderate use. There are some minor defects as noted by the seller, but these only add to the orginality of the machine. All of this is in line with a motorcycle showing but 5k on the clocks – especially one that has been loved and fawned over.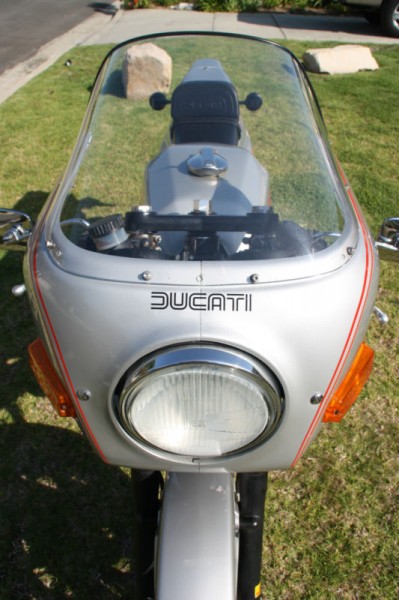 This bike is available now, and bidding has been very active. The current price is up to just over $6,000, with reserve still in place. Given the number of interested bidders it will be interesting to see where this one will end up. If it sells, the new owner will be quite lucky indeed; this bike is beautifully preserved.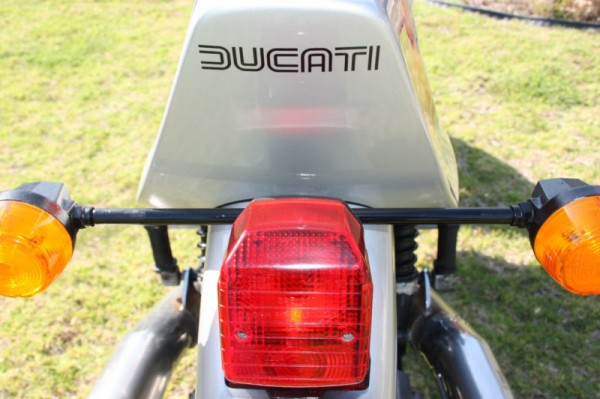 For your chance to check it out, click on the link and jump over to the auction. Drool over the pictures and then let us know your thoughts. Is this something that might be on your bucket list? What might you be willing to pay for this special piece of Ducati history?
MI