14,000 RPM Of Enjoyment:  1990 Suzuki GSXR400R (GK76)
Update 10.10.2012: This 400 was originally listed on August 1st on Craigslist but is back but on eBay this time, and is now offered at $5500 from $7000. Links updated. -dc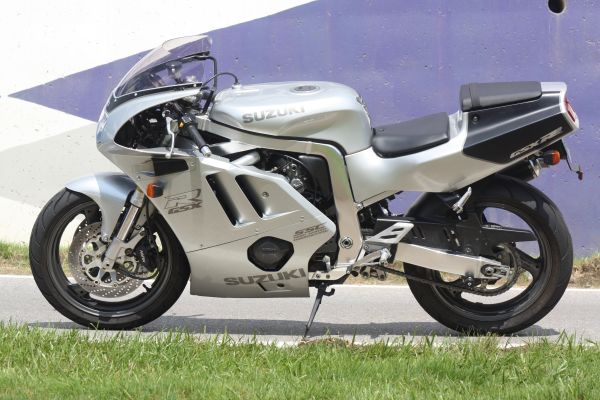 While doing my weekly parts search for my own GSXR400R I came across this beauty in New York.  While the little 400's aren't nearly as popular as two stroke 250's they sure are more rare.  I can say, since getting mine running,  they actually provide somewhat of the experience of riding a 250 two stroke;  I did say "somewhat".   The darn things rev to 14,000 rpm and really aren't happy until you are over 10,000rpm.  They provide a pretty nice sound for a little bike as well.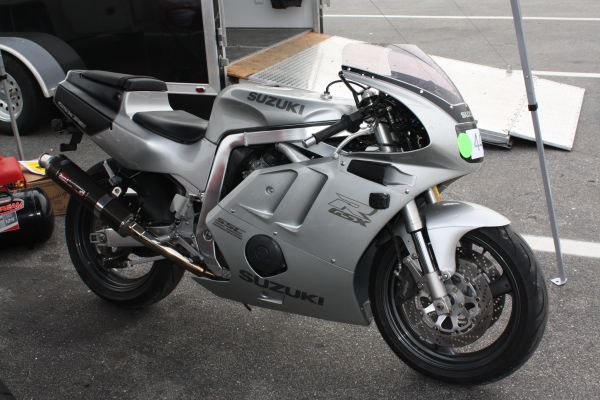 This bike appears to be just about completely stock.  All I'm noticing is the Yoshimura slip on.  Looks like the brake lines are even OEM.  The seller states the mileage at 9,000KM so it hasn't run a lot since 1990.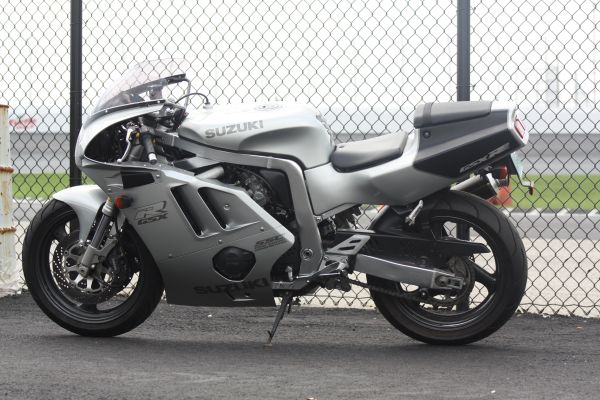 My only advice, not matter how nice the bike is, is to overhaul the carbs.  Each carb has multiple rubber O rings that age and don't particularly like the ethanol in our gas and will give you headaches if they go bad.  Save yourself the frustration and do it right off that bat.  A decent amount of parts for the bike can be found in the U.S. and some engine parts are shared with the Bandit 400.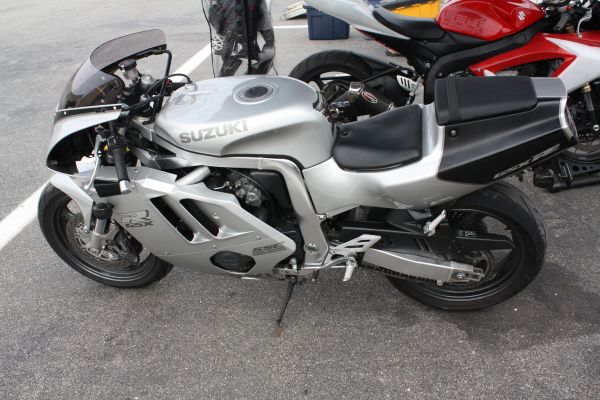 Ah, the price.  The seller is asking a steep $7,000.  Generally I haven't seen GSXR400R's pulling this kind of money.  Maybe for an SP in great condition but the standard GK76's seem to fetch less than $5,000.  Maybe there is some room to negotiate because this is a nice example with low miles and a title.
By the way, anyone out there wanting to sell a set of SP carbs? Bueller?