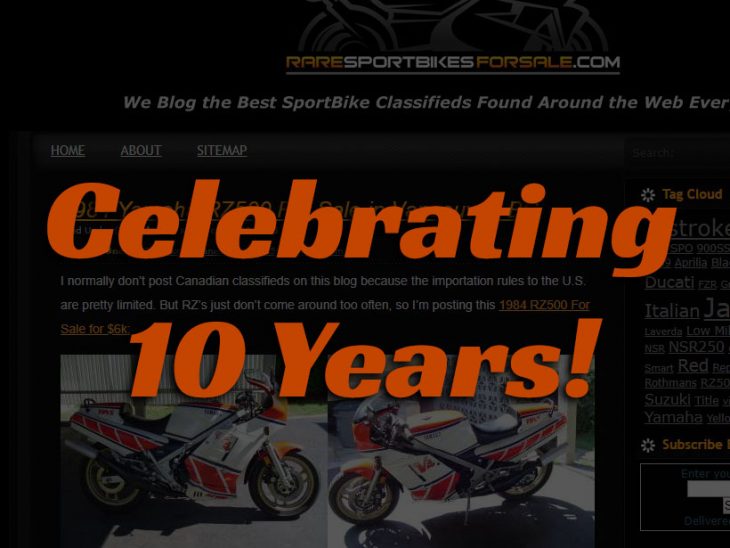 This week to continue celebrating our 10 Year anniversary at RSBFS, I'd like start straight away by offering Featured Listings for $39 for the rest of the month!  Whether you want to list here exclusively, in conjunction with your favorite broker, or on an eBay listing, we'd love to thank readers with an opportunity to list at a reduced price (33% off) as the season begins to slow down.  We're definitely seeing some great bikes come to market: last month we had 23 Featured Listings posts between brand new listings, renewals, and updates.  Thank you to all our readers, buyers, sellers and sponsors! Email me today to get started!
A testimonial from a seller last month:
"A couple of my collector friends and I had been wondering how successful RSBFS listings were, so I volunteered to be the test case. I recently listed my Honda Hawk GT and RC51 on RSBFS. The RC51 received a deposit in 24 hours and the Hawk sold roughly a week after that. Needless to say I'm pleased that I listed with RSBFS. 2 for 2! -John in Wisconsin."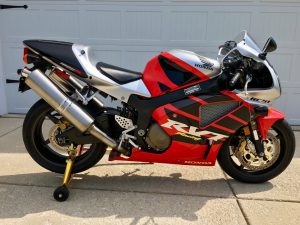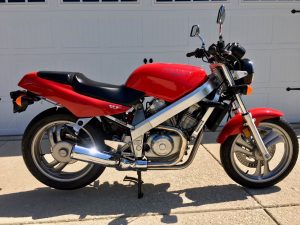 Thanks for the kind words, John, and congratulations on the sales!
We also quietly reintroduced the classifieds area last month.  This is intended to compliment Featured Listings for items that fall outside the higher standard we request for those posts – but at the same time would be uniquely appreciated by the same readers.  Email me today to get started!  Just like our Featured Listings, we establish a relationship with every promoted seller we work with and will work together through email to get your ad on the site.
Next week I'll announce the contest requirements for RSBFS swag packages, so stay tuned and thank you for celebrating at RSBFS together!
dc